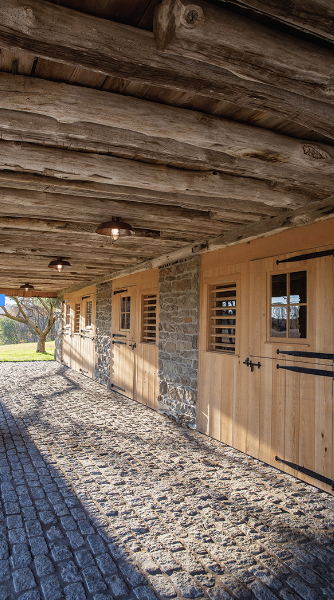 B&D Builders completed two structures with plenty of space for both storage and hanging out. The 2,400-square-foot custom garage includes a bar (not pictured here) and seating area and a 500-squarefoot loft. Reclaimed barn siding on the walls provides a nice contrast to highgrade epoxy floors.
The second building includes 1,860 square feet for farm equipment and ATV storage, as well as a covered porch and second-floor balcony to enjoy the surrounding views.
The siding and custom garage doors are made from cypress, a wood that ages well and is highly rot resistant. These buildings have elements of timber frame construction but are also postframe. FBN
Project Details
architect: Mark C. Myers Architects
builder: B&D Builders
location: Delta, Pennsylvania
size: Garage 2,400 square feet.
Equipment building 1,860 sqare feet.
framing: Rigidply Rafters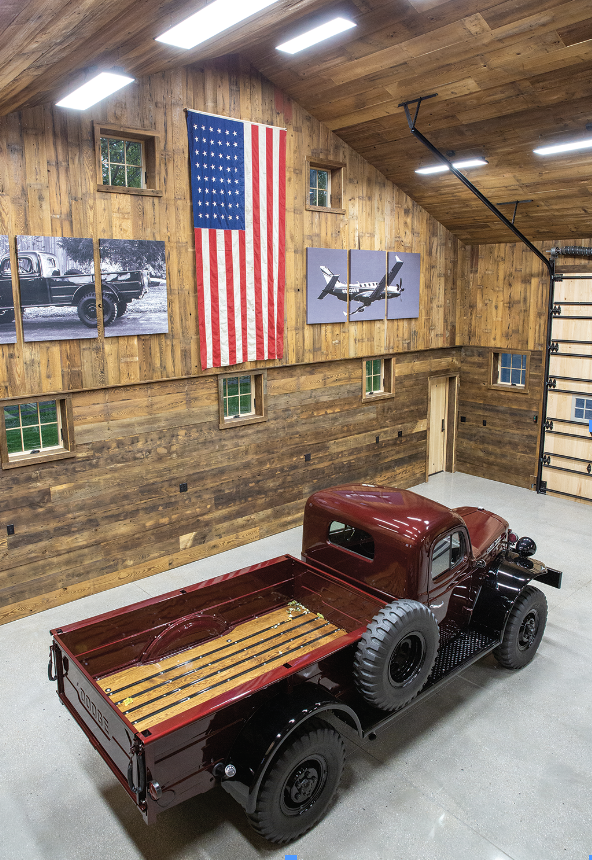 steel fabrication & timberframes:
Mid-Atlantic Timberframes
windows & Doors: Vintage Millwork & Restoration
standing seam roof: Drexel Metals