By Linda Schmid
"Stockade is a family." That is how Stephen Keith, National Sales Manager, sees the company. That makes sense since the founder, Vince Draper, started the company approximately 45 years ago and still owns it to this day. His wife, Julie Draper, Vice President of Operations, helps run the company, and many of the employees and dealers have been with Stockade almost from the beginning. 
"Our loyal customers are family, too," Keith said.
The Family That Works Together
Vince Draper saw an opportunity in the little town of Cape Girardeau, Missouri back in the mid '70s. He started as a post-frame builder and developed the Stockade System, adding employees and builders to support the dealer network.
The dealers are builders who focus on post-frame construction and get their materials from Stockade, who they count on to do the sourcing of materials and engineering to get the lumber, steel, trim, nails, and trusses ("The Entire Package") on the truck and delivered to the jobsite.
The plant employees cut the girts and purlins, create and glue laminated columns, accessories, put the trim boxes together, build the trusses and load the trucks. Alpine Truss designs/engineers the trusses, then materials are assembled on the truss table, and they are off and running. A third party, Truss Plate Institute, comes in unannounced and verifies the trusses are designed and assembled correctly.
Keith is proud to say that every building is engineered to local codes, not just the trusses. Ag-use buildings did not require total engineering "back in the day" and remain exempt from codes in some areas today, so some builders only have the trusses engineered, NOT the entire structure.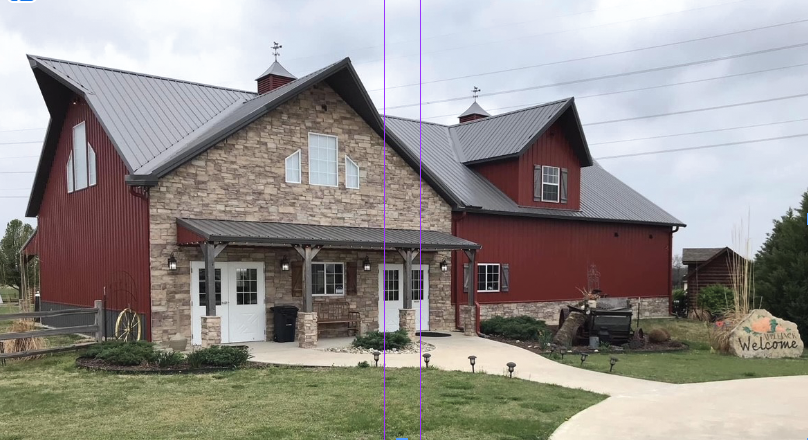 The company serves about two-thirds of the country, everything east of the Rocky Mountains. "When it has to go over the mountains, the freight costs are prohibitive," Keith said.
They use McElroy Metals, SFS Fasteners, Plyco Corp., MWI Components and others, but McElroy Metals has been their exclusive metal supplier for over 35 years.  "McElroy has been an awesome partner during challenging times," Keith stated.
Finding Dealers
"It has always been a challenge to find dealers," according to Keith. Ideally they are looking for good quality builders who want to focus on post-frame. Working with general contractors is fine and necessary but they, of course, do not do as many projects as builders that specialize in post-frame buildings. "My job is to keep the plant busy so we are always looking for more general contractors and specialty post-frame contractors."

Additional difficulty in recruiting builders lately is likely attributable to the labor shortage that has affected just about every company in America. They draft people from trade schools, colleges and of course family members because they are always looking for more help.
Recently there have been major shortages in truck drivers, particularly during the COVID-19 pandemic. In fact, the pandemic changed many things from product shortages to never-before-seen price instability.
However, business did not slow down. To handle the ongoing business demands, they had to source new drivers and spend a lot of time on the phone with builders and suppliers. Keith says their builders and employees are their #1 concern, so they did everything possible to retain their employees and properly service the builder group.
Part of what got the company through supply-chain hassles and tremendous price uncertainty was changing the way they did business. Costs were increasing so fast that pricing could not be guaranteed! They started taking deposits when the builder placed an order (half down up front) and allowed the additional lumber inventory to be purchased, "locking" in the pricing at that time for the builders, which was helpful on the lumber cost side of the business.  Stockade worked closely with other suppliers — doors, windows, and accessories — trying to increase inventories and eliminate costly shortages.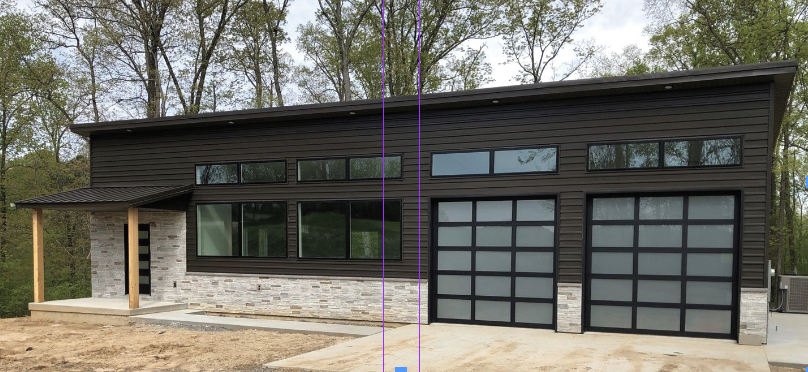 Keys to Success
Stockade puts people first. A second key to their success is flexibility. Thirty years ago they were building 30' x 40' boxes. Dealers have added complexity as they work on increasingly sophisticated post-frame buildings. The running joke is: "that is not just your daddy's pole barn".
Besides coming through so many of the difficulties the industry has had to cope with, virtually unscathed, Stockade Buildings is pleased and proud to have been awarded the Rural Builder's Gold Key Award 22 times. That says it all.  FBN