Product Reports—Why manufacturers go through the effort and expense of product certification
The International Code Council Evaluation Service (ICC-ES, icc-es.org) is a nonprofit, limited liability company that does technical evaluations of building products, components, and materials to verify they meet building code specifications. The organization was formed February 1, 2003, when the four American building-product evaluation services (National Evaluation Service, BOCAI Evaluation Services, ICBO Evaluation Service, and SBCCI Public Service Testing and Evaluation Services) combined operations.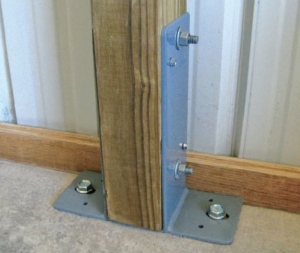 ICC-ES-certified building products have been tested and found to meet specific standards, such as the International Building Code® (IBC) and the International Residential Code® (IRC).
Manufacturers can spend tens of thousands of dollars on the testing and certification process to get a single product certified by the ICC-ES. This is an indication that having products evaluated and certified by an unbiased third party is an important step in product development, marketing, and sales.
David Delcoma, Product Marketing Manager, MFM Building Products and Mark Stover, President, Perma-Column shared some of their thoughts about why it's important for manufacturers to go through the trouble and expense of getting building products certified.
"There are many different code agencies in this country," explained David Delcoma. "Most are specific to a region or a state." For example, products evaluated and approved for Miami-Dade applies to code standards in two counties in Florida, although those products that pass Miami-Dade may also meet Florida's state standards. "The ICC issues certification for products that meet nationally recognized standards," he said.
The ICC report process begins when a company applies for an evaluation report. The application includes product information and testing data from independent, third-party labs to see if they meet IBC and IRC specifications. All the data is reviewed by the ICC to make sure the product meets the building code requirements; if it does, the ICC issues a report with an approval number. New reports are issued for one year, after which they may be renewed at one- or two-year intervals.
"What the report tells the builder is the product meets the standards," said Delcoma. The report data includes, but is not limited to, the scope of the evaluation, what the standards are, and with which codes the product is compliant. The report also provides the recommended use of the product and its limitations. It will also say if it must be installed in a certain manner. [ICC-ES evaluation reports are public documents, available free of charge on the internet to anyone with an interest in the construction industry. icc-es.org/evaluation-report-program/reports-directory.]
"We want to have ICC certification with new products because the building community recognizes the value of it," Delcoma explained. "If we're going to submit a product to the ICC, we look up what the standard is, and we'll actually evaluate our own product in-house to see if we're near what the product needs to do — how it needs to perform. We first test our products ourselves to get the closest we can to the results we need for ICC certification. Then we send it off to a third-party lab. They'll pull product right off the production line or out of the warehouse; it's a random selection so we can't doctor up a specific carton for better results. It's clearly in the third party's hands and the ICC's hands in securing the product from the manufacturer.
"The ICC will recognize certain labs around the country," continued Delcoma. "The labs are up to specifications and have the newest testing techniques. We use three, sometimes four independent testing agencies, depending on their workflow. How long it takes to get a product through the entire process depends on the product, timing, and how busy the lab is," he said.
Miami-Dade County Sets The Bar High
Since Florida's Miami-Dade County is considered a High Velocity Hurricane Zone (HVHZ),
it has some of the country's strictest building codes. After the products have been tested
to meet the code, the Department of Regulatory and Economic Resources' Product Control
Section issues Notices of Acceptance (NOA) for products that are allowed to be used in their
county. If products have been tested and approved for use in HVHZ areas, they will most likely
meet ICC-ES and other testing standards.
Perma-Column's Sturdi-Wall and Sturdi-Wall Plus brackets received their ICC certification reports (ESR-4239) in April 2020. With the issuance of the bracket certification report, all of Perma-Column's products have been certified to meet IBC and IRC specifications.
"It was two years of hard work requiring significant investments in time, money, people, and resources," Stover said. "But this is the best way to ensure the quality of our products and it shows our commitment to the industry."
Stover mentioned the significant challenges of getting ICC certification: "Obtaining an ICC certificate of compliance is not easy," he said. "A manufacturer must be willing and able to invest significant time and resources during the approval process."
Once a report is issued, it's not a "one-and-done" process. Since building codes are updated periodically, it's necessary to re-evaluate products to see whether they meet the new standards. If the code changes, the product must be retested to see if it meets the new code. Even if the code relevant to an ICC-certified product doesn't change when a new version comes out, the manufacturer may have a new certificate issued that reflects the newest building code version (year). In either case, the manufacturer must pay the ICC. Another option: The manufacturer can pay a reduced rate to renew the certificate for another term but not update to the most recent building code year.
"What the report means for the builder," Delcoma said, "is the builder knows that if the product has certification, he knows how the product will perform, the standards it will meet, and gives him peace of mind that he's not putting on an inferior product. It's a lot of peace of mind.
"The majority of building materials that have ICC approval ultimately get covered up," he continued. "Once the building is done you don't see the product. What's giving the builder peace of mind is that the product is working." If a moisture barrier isn't working, there may be a window leak or a roof leak, and mold may be starting to grow. "Using ICC-approved products reduces the number of callbacks. That's the number one reason to use them," he said.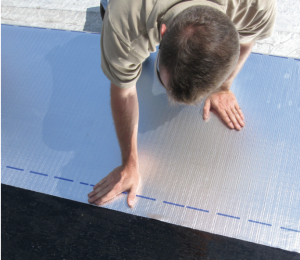 "Certification from ICC enables builders to more quickly attain necessary project approvals and permits," said Stover. "We use ICC-ES because it's the cream of the crop – there's no better certification. Getting certified with the ICC means you meet the International Residential Code and the International Building Code."
In Stover's opinion, using building components that are certified is important for the entire post-frame industry. "A lot of pole buildings aren't built to code, and they're not engineered," he explained. "Smaller builders don't have access to engineers. They need to look at products that are certified that will help them when they run into code inspections and things like that.
"If the industry grows, we grow," he continued. "One way to grow this industry is to provide ICC certification for our products so builders can work with the assurance that Perma-Column products meet national and international code requirements while consumers can feel more confident in their post-frame investment."
In a future article, we'll speak with building designers and inspectors to get their take on what ICC-ES (and other accrediting services') certified products mean in the specifying and inspection processes.