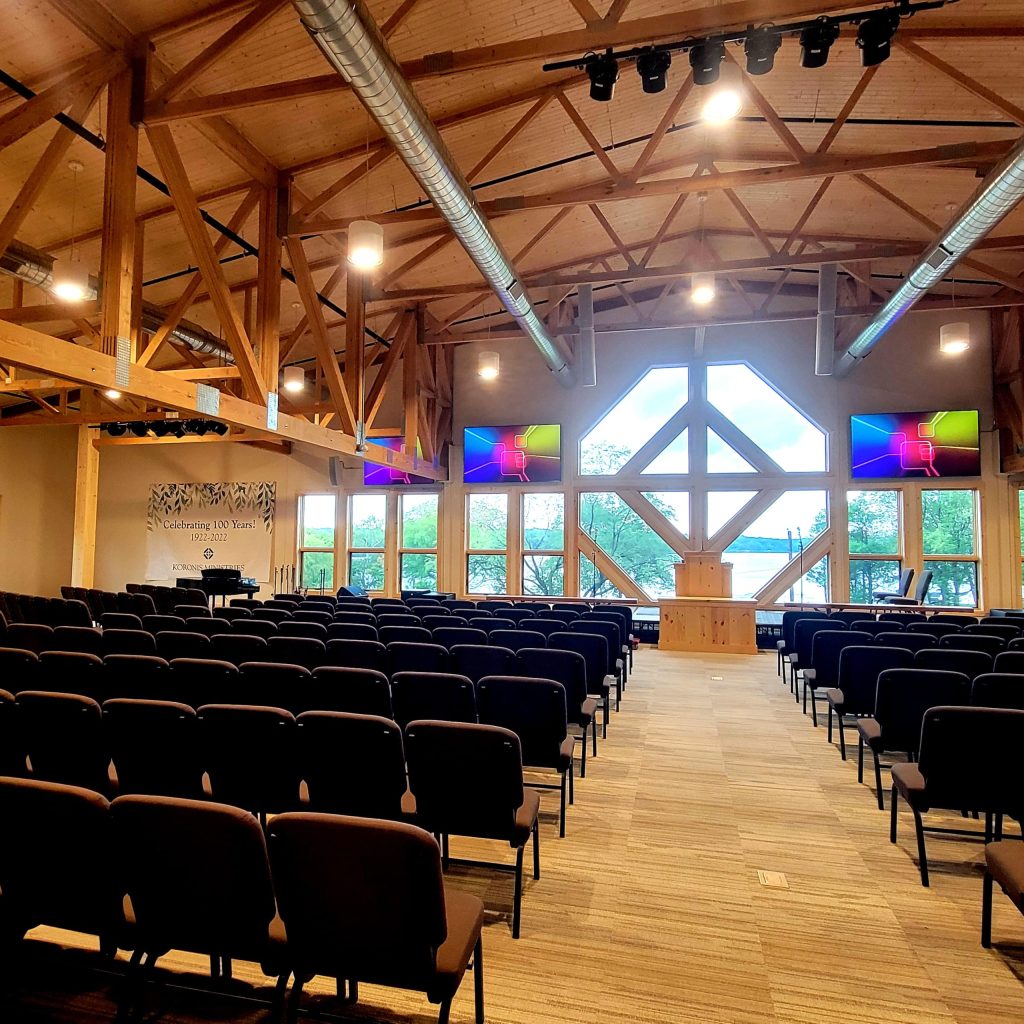 Components & Info
Builder: Donlar Construction,
Waite Park, Minnesota
Building Specs: 17,200 sq. ft. Total. Two Floors 2.75 / 12
Windows: Marvin Ultrex, Low-E,
Solar Glazed, Composite Exterior
Wood Interior
Trusses: Bork Lumber Girder, Multiple Ply, and Standard Mono
and Pitched
Fasteners: Atlas HL Roofing Fasteners, Simpson Strong-Tie Titen
Foundation: Poured concrete walls with wood posts, Perma-Column Sturdi-Wall Post Brackets.
Insulation: Owens Corning
Loose fill and Faced Batts
Ventilation: RenewAire – Air to Air ERV XE2XINH
Posts: Bork Lumber 6 X 6 Laminated
HVAC: American Standard Heating / Cooling Multiple 5-ton high efficiency split systems
Siding: Louisiana Pacific LP Smart Side, Cedar Texture
Roof: Midwest Panel Commercial
36" Wide, 24 ga.
Misc.: Brockwhite Cultured Stone (Chardonnay), Mannington LVT Flooring Plank Style, Savaria LULA Lift Orion, Maselter Cabinets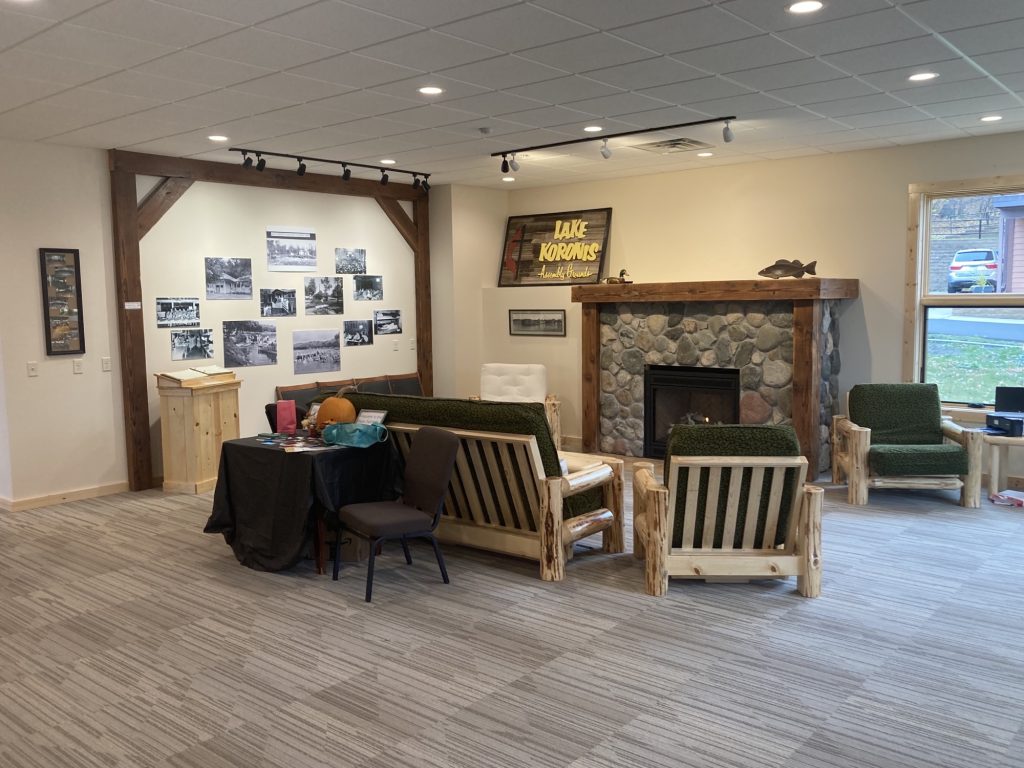 This building is a replacement for a 90-plus-year-old wood frame tabernacle and was created for the 100th anniversary of the Koronis Assembly Grounds in Minnesota. The goal was to build a new state-of-the-art wood frame building that preserved the character and design elements of the original wood framed structure. This included post frame walls, exposed wood girder and doubled trusses, wood trims, and other finishes reminiscent of the original building. It is two stories built into a hillside, providing the view of the adjacent lake for the 350-person meeting / worship space on the top level, and 350-person dining area on the lower level. Post-frame construction played a significant role in the project as the design of the building was to highlight the wood frame nature of the new building in recognition of the original exposed wood frame building. Special post-frame column/truss members were designed by Patrick McGuire PE to manage the large window wall facing the lake, which has significant wind loads.