A rural Pennsylvania farm features an eye-catching new enclosure
This cozy barn looks like it came straight out of a fairy tale. It is located in Newmanstown, Pennsylvania, a small, unincorporated town between Harrisburg to the east and Philadelphia to the west, with a population just below 3,000. One resident is lucky enough to have this beauty on their property as an animal shelter.
After a fire destroyed their previous structure, the owners looked to builder Steve Hurst of Millway Construction out of nearby Lititz, Pennsylvania. And the results are stunning.
Set on 12″ poles and framed with 3-ply glulam posts and MSR (machine-stress rated) yellow pine, it is clad in rough-sawn Eastern white pine siding and roofed with ABM Panels in Bronze by A.B. Martin Roofing Supply. Ultra-Vent by Red Dot Products and Snow Defender 4500 Snow Guards from Levi's Building Components protect the interior and exterior from any harsh weather.
Radius top walk doors and windows add an extra design detail, and a pair of coordinating cupolas adorn the charming building's roofline. Black door hardware and a matching gutter system complement the brick façade. FN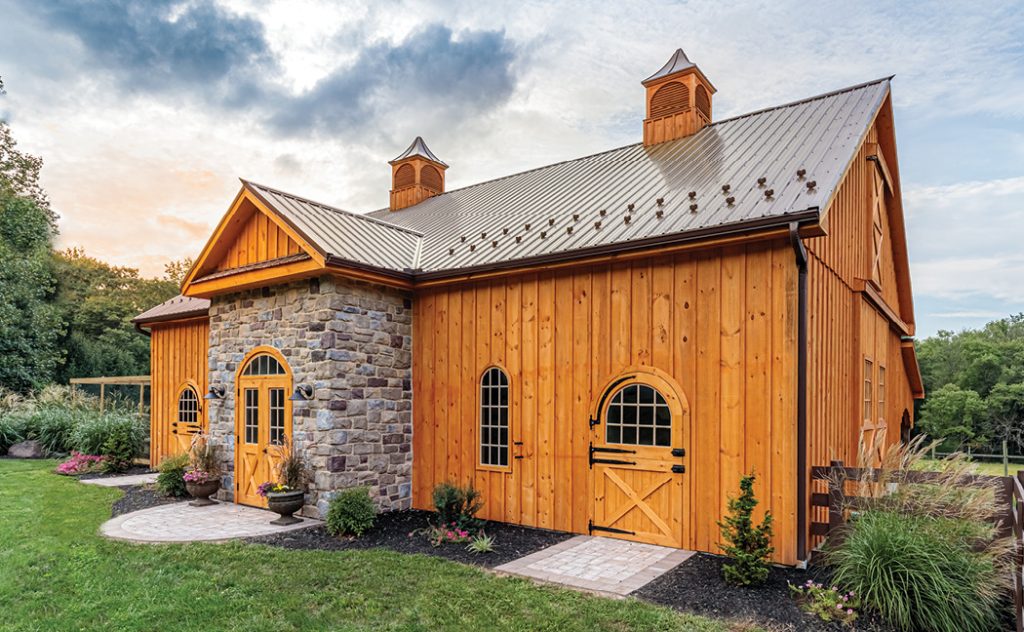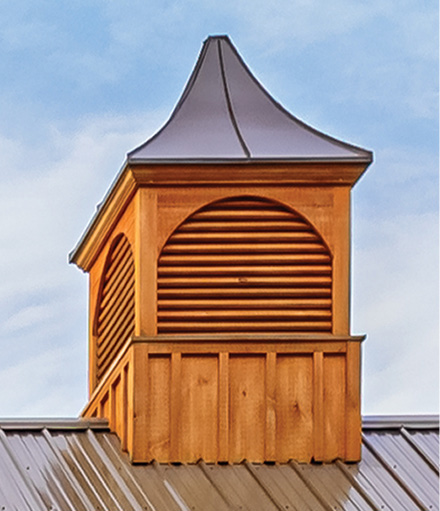 Project Details
Builder: Millway Construction
Location: Newmanstown, Pennsylvania
Primary Use: Animal shelter
Primary Supplier: A.B. Martin Roofing Supply
Roofing Panels: ABM Panel in Bronze
Siding: Rough-sawn Eastern white pine
Framing: 3-ply glulam posts; MSR yellow pine
Foundation Products: 12″ poles and Quikrete
Fasteners: Simpson Hurricane Ties and Face-Mount Hangers;
                 ST Fastening Systems WoodBinders
Doors: Cannonball Round Track Sliding Door Hardware
Ventilation: Red Dot Products Ultra-Vent
Snow Retention: Levi's Building Components
                               Snow Defender 4500 Snow Guards
For more information, visit www.abmartin.net.