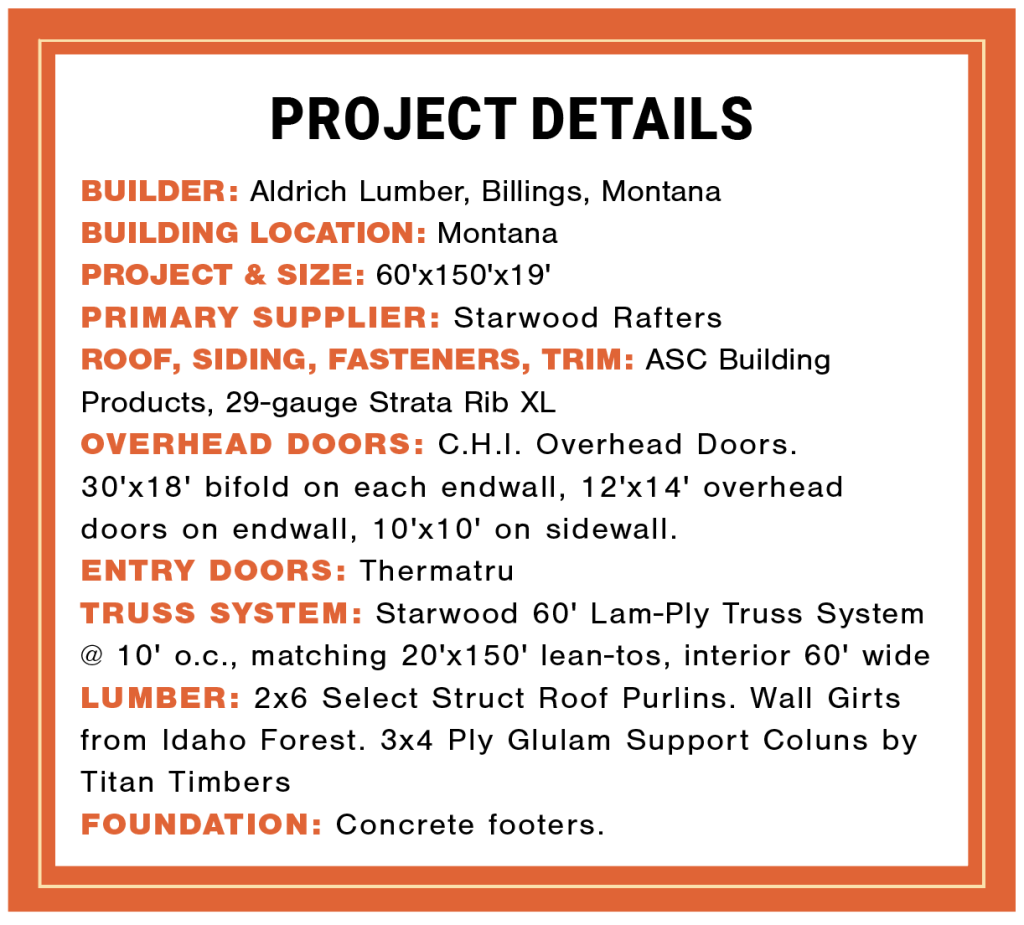 You wouldn't think a clear span of this size would even be possible, but builders like Aldrich Lumber have been using Starwood Rafters' system to accomplish it for decades.
This is Starwood Rafters' 60th year in business. The Wisconsin company was founded by Joseph Wosney and is now run by his sons, Corey and Steve. Joseph Wozney and two partners developed its Lam-Ply Truss in the early 1970s. It combines plywood, glu-lams, and dimensional lumber to make a truss that is stronger than a conventional web truss. This allows the builder to space them further apart to reduce erection time and labor costs. This design also limits bird nesting and improves ventilation in livestock facilities.
The Lam-Ply Truss can span up to 72 feet and is used in many applications, from machinery storage to livestock facilities, to horse arenas. It also has been developed with a gambrel-style and a mono-slope design.
Aldrich Lumber of Billings, Montana, has been around more 105 years and is one of Starwood's top dealers. In the case of this project, Aldrich was creating an uninsulated multiple-use building. It is used for cold storage of farm equipment, and calving during that season.
The premium 29-gauge metal has exposed fasteners. The 2×6 turned girt wall system is 24″ o.c., with structural glulam support columns for upright supports.
The 2×6 roof purlins are 24″ o.c and "nested" on pre-engineered metal hangers.
Put it all together and you have a massive building that will be versatile and valuable for many decades. FBN
www.aldrichlumber.com