By Mike Momb
My first child, Annie, was born April 30, 1976. A few days later, we brought her home in a half-ton 1950 Chevrolet pickup I paid $150 for; it would both start and run (those being its best features).
This was a well-worn farm truck my mother referred to as "the Flintstone mobile," as you could put your feet through the floorboards to speed up or slow down. It did feature a custom paint job done with a gallon bucket of blue paint and a six-inch brush!
Living paycheck-to-paycheck, it was not until 1985 that I became successful enough to afford to have my daughter's (as she had by then claimed it as her own) pickup restored to being "street neat." Annie cried when she saw her truck, as she didn't believe it to be hers, until we showed her progress photos to prove it actually was. Sadly, Annie didn't live to be able to drive her truck, as cystic fibrosis claimed her just before her 13th birthday.
Fast forwarding to 2017, with a lot of highway miles put on, it was time to freshen up Annie's truck. More than four decades after I had originally purchased it, I had sufficient funds to have this job done right. My selected restoration shop had a good reputation and I made it abundantly clear I did not want to end up with a "just needs" result.
Two years and double my original budget – I ended up with a truck done 90% right (give or take). I have since spent this much again, in order to correct things done almost right, to where last year it won 35 awards at 36 shows, including a Goodguys' Builder's Choice Top 10 Award.
Regardless of economic climate, there will always be those who are willing and able to pay top dollar, for high-end work, done right. In Annie's truck's case, my original shop did not have the talent or facilities capable of delivering what they knew I wanted. They didn't make efforts to bring themselves to this next level or to be honest and admit early on it was just over their heads.
High-End Post-Frame Builders
Post-frame builders come in all sorts of shapes and sizes.
Chuck-in-a-truck (where I started) is just scraping by. Generally, Chuck doesn't know if he or she is actually doing things right or wrong. He lacks equipment to build better or easier. Hopefully this builder doesn't run out of money before completing work and what gets built, stays built.
Technicians. Before Y2K, I was a prolific post-frame builder. I hired sub-contract crews to erect buildings for our clients. Most of these were excellent technicians and finished work ran from quite good to exceptional. A few of these crews would leave every year to go out on their own, with most returning later, as they could build a great building, but couldn't manage a business.
What Does High-End Mean?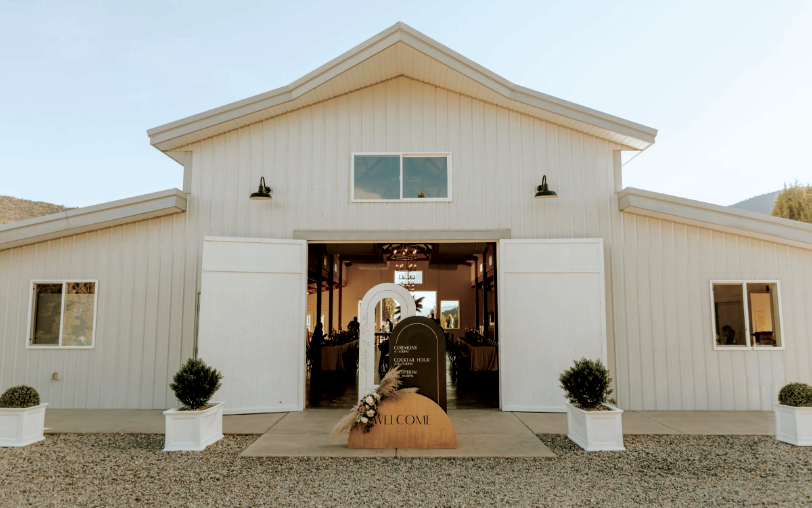 What about building truly high-end post-frame buildings? Is there a market and what does it take to be successful?
According to Forbes, in March 2022, 8.2% of U.S. homes were valued at over a million dollars. U.S. Census Bureau data tells us just over a million single family homes were completed in 2022. Any way one looks at it, 8% of a million is 80,000 units!
Shane Kitchen owns Shane Builders in Caro, Michigan. He says, "High-end market will always be here and they usually build when the economy is bad because labor and material prices are at their lowest."
T.J. Norris, co-founder of The Barndo Co., Duncan, South Carolina, believes, "Building luxury post frame homes is a feat well worth conquering."
So why would your potential high-end client even consider post-frame as a design solution? Post-frame, thanks to a current barndominium craze, has become popular in modern culture. Roughly 10% of all people will invest in a product due to it being new or cutting edge.
Post-frame transcends IRC (International Residential Code) limitations of 36-foot truss spans, lengths of 60 feet measured perpendicular to truss spans, and story heights of less than 12 feet. Post-frame building shells go up quick and are easily super-insulated.
Close to 20 years ago, my then-wife and I built ourselves a high-end post-frame shop house. Centered around a 48' x 60' x 16' ceiling with basketball half-court/garage/shop are 18' x 48' of home office on one side, 18' x 60' of garage (1950 Chevrolet pickup is there), plus a kitchenette. There's a Minnesota Vikings-themed bathroom and a large sauna.
Upstairs from our basketball court is a living area with 16' ceilings and a massive kitchen (plus a mezzanine). Included are high-end oak finishes, solid wood and real tile floors, granite countertops and two elevators. This 8,000-square-foot finished, all-electric home, averages under $500 a month for utilities! We are amongst your high-end post-frame client base.
Understanding the Truly Wealthy
Arik Hertz owns Everlast Structures in Southeast Wisconsin. His take on high-end hits proverbial nails directly on their heads. "As I continue to build for wealthier clients, I really had to shift my mindset personally on how wealthy people think about money. I grew up extremely poor, so spending even $50,000 on a garage would be an unrealistic event. Now I sell/build $300k to $400k hobby garages for wealthy individuals. 

"In order to do this, I had to get over the fact that I could never see myself purchasing a garage at that price point no matter how much value it brought to me because I couldn't conceive having that much free cash laying around. I had to stop making my lack of money get in the way of their dreams and visions.
"For truly wealthy people (not the ones trying to look wealthy) a dollar amount is simply a number. I've found that wealthy people can put value on things that we generally can't understand. Take for example an individual worth $20 million who has a car that belonged to his father who passed away. He tells you that he would give all of his money just to ride in that car with his Dad again. He's building a hobby building for that car. How much do you think he is willing to spend on that building to protect that car?
"I have also found that higher-end clients are extremely risk-averse when it comes to wasting their time or getting ripped off. Higher-end clients that I've worked with in the past will absolutely pay more money to deal with somebody that is going to give them a certain level of concierge service. They understand that time is money.
"I think the final thing is, you truly have to become a friend and a confidant with the client. Wealthy people talk and they usually have large circles; that's generally how they become wealthy."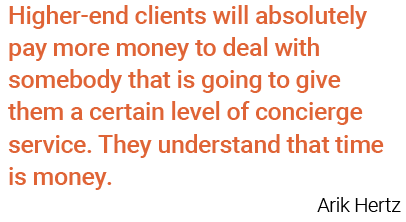 Kitchen mentioned being scared as a stumbling block toward entering high-end post-frame markets. He stated, "I remember my first 5,000-square-foot house built like it was yesterday. It was for a local restaurant owner, and he had high expectations on quality."
According to Kitchen, "Also owning or renting equipment to build big projects is another issue. Bidding it too is an issue because of lack of experience building the big stuff."
Surrounding Yourself With Experts
Why even enter into high-end post frame? Consider that a successful technician might make $100,000 a year, and have to be on-site driving screws and pounding nails. While needed and rewarding, years of physical labor do take their toll on body parts.
A single million-dollar custom post-frame home can result in gross profits in multiples of what a technician makes in a year. To truly be successful as a high-end post frame contractor takes a shift in thinking to becoming a true businessperson, rather than a builder.
Your key to success is to become a builder of a quality culture within your organization. Your organization includes far more than just your employees, it is everyone involved in your processes. When potential clients can see your attention to detail in every phase, price is never an objection.
It is realistically impossible for any single person to know everything. Don't be shy about reaching out to experts who can make or break your business by providing services you can pass along to your clients.
Accountants
Engage a CPA who has intimate knowledge of our industry. Even if you consider yourself to be a great money manager, chances are good you are not a tax expert. Your CPA can manage your financial records, keep you on track with following financial guidelines, help plan your spending and provide business support. Too many building contractors fail due to confusing cash-flow with profits; don't be one of them.
Architects
Can be invaluable in selling to a high-end client. While drafting services are literally a dime-a-dozen, your client expects a superior outcome. Your architect should be able to walk your client through crafting a home they will absolutely love. A great architect more than pays for himself or herself in creative ideas your clients will be overjoyed with. As Kitchen says, "High-quality building plans make Building Officials happy." Your architect will assist in avoiding roadblocks within permit processes.
Bonding Agent
You are selling peace of mind. Especially when starting off dealing with high-end clients, an ability to provide a performance bond assures your client they will indeed get what they have paid for.
Construction Attorney
You want to have agreements crafted between you and your client, as well as you and any suppliers or subcontractors, clearly outlining all expectations and responsibilities for all parties. Your high-end client should only have to be responsible for paying you.
Engineer
Your post-frame experienced engineer will work with your architect to combine his or her ideas into structural reality. Most reputable providers of custom post-frame building packages provide structural engineering services, as well as high-quality materials. A good engineer will save more money on any given high-end building than what you pay them.
Home Builder Associations
This is an investment, not an expense. Many have group benefits available with better rates, better coverage, and better options. They provide access to ongoing education as best practices, trends, regulation, and industry tech are changing constantly. You want the best possible subcontract tradespeople and your home builders' association is where you will find them. Being an association member adds to your credibility with potential clients.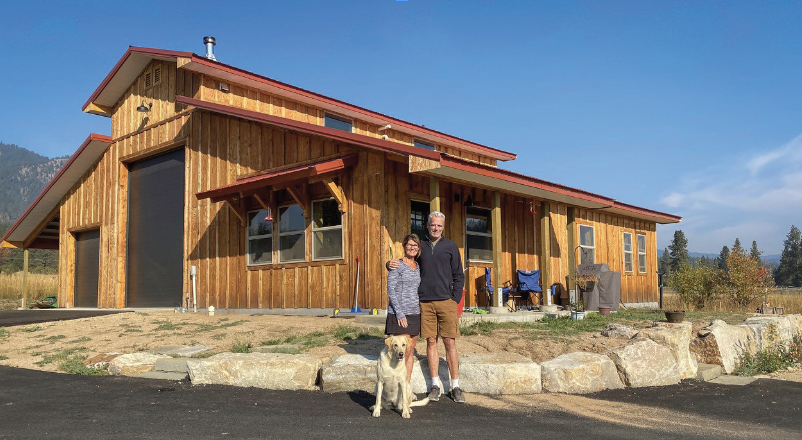 Lenders
While a surprising number of your high-end clients are able to pay cash, having a mortgage banker who understands post-frame construction can prove invaluable.
Accordingly, T.J. Norris says, "There can be debate amongst trades as to which is a superior system, but when it comes to the bank and appraisals, the structural preformed foundation is king. Sometimes you need to learn to speak the language of the residential lenders rather than conform them to your methods, as all of our posts are anchored above the slab. Usually once we accommodate this method of construction the lenders and appraisers alike consider our structures to be conventional enough to qualify for a traditional financing option and the appraisers won't usually put special considerations into the build.
"These first two are more so for making sure you are maintaining the value of the investment for people who are building a luxury post-frame home and need to maintain their equity and safeguard it for future resale value."
Realtors
Shane Kitchen mentions, "Realtors were rarely involved with my builds as customers already had property." However, not every potential client will. Having a savvy realtor available who can find those impossible to find buildable properties can make or break deals.
My father was a building contractor, and every year he attended the National Association of Home Builders International Builders' Show. This gave him an opportunity to network with other builders and suppliers, discover innovative products before competitors knew they even existed, and learn how to do business better. Want to be a successful high-end builder? Then put this on your calendar. FBN
Mike Momb has been Technical Director for Hansen Pole Buildings, LLC of Browns Valley, Minnesota for more than 20 years. His daily post-frame blog, as well as his weekly "Ask the Pole Barn Guru" column can be followed at the company website, www.HansenPoleBuildings.com/blog/.