By Linda Schmid
Graber Post was the answer to a prayer. Glenn Graber's mother asked him, on her deathbed, to find a business that would take care of him and his eight brothers and sisters. Graber obliged; he started Graber Post.
It was 1973 when he put together a crew of three men and they went to work constructing post-frame buildings. The crew built buildings during the day, then after dinner, Graber would start on his second job selling pole buildings for the crew to build. In 1976, he erected a 60-by-244-foot building to house Graber Post.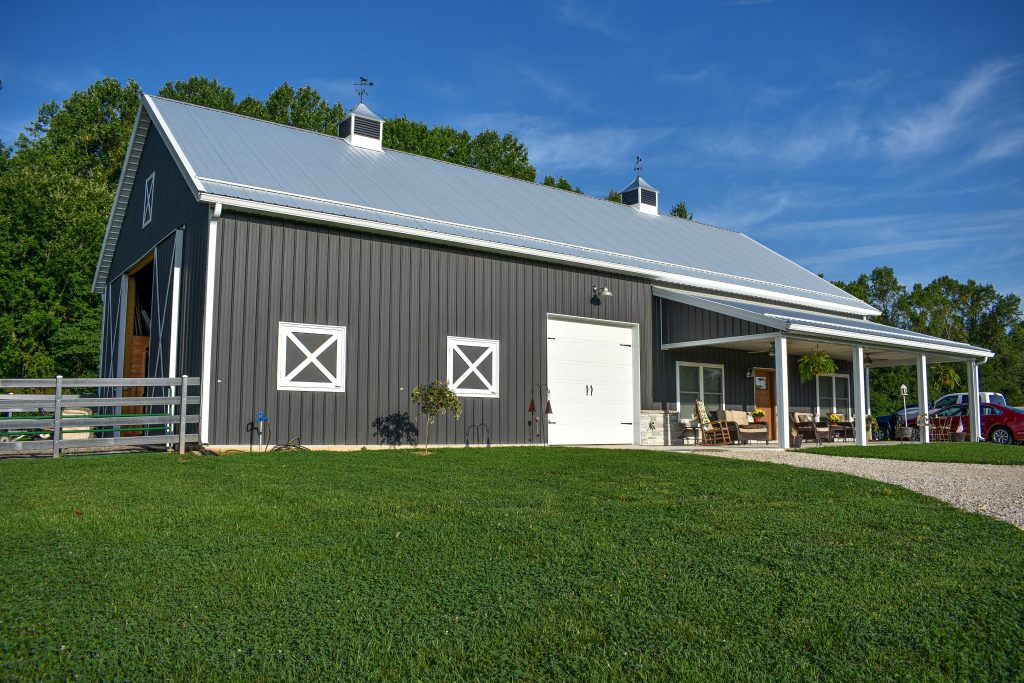 The business thrived. Trent Wagler, Marketing Director at Graber Post, believes that is because of Glenn's philosophy: "Produce a quality product at a decent price. Make sure people who work with us can make money, too. And always go the extra mile."
In 1986, Graber found that their metal panel supplier wasn't keeping up with their demand, so he purchased a roll former for roofing and siding. This moved the business to the next level; they became a manufacturer and a supplier of panels to other contractors and suppliers. The supply side of the business grew from there.
Currently they make five metal cladding profiles in 21 flat colors and six textured colors. They have added trim accessories that they roll on four custom trim brakes. They have a plant that produces trusses, including custom trusses for spans up to 100 feet, and they produce laminated columns.
Many components that are not made in-house are part of their inventory, including fasteners, doors, windows, insulation, and cupolas. In fact, the supply part of the business is currently larger than their building work, though they have 25 subcontracting crews that do roofing and building for them. They ship to lumber yards and contractors, and supply stores in 20-25 states. Plus, they have their own hardware store in Montgomery, Indiana.
Being in both building and supply works well; they get volume discounts on materials and components and they know more about products than they would if they did just one or the other. The builders in the field have greater product knowledge than they might otherwise have and those working in supply can better inform their customers about how things work in the field.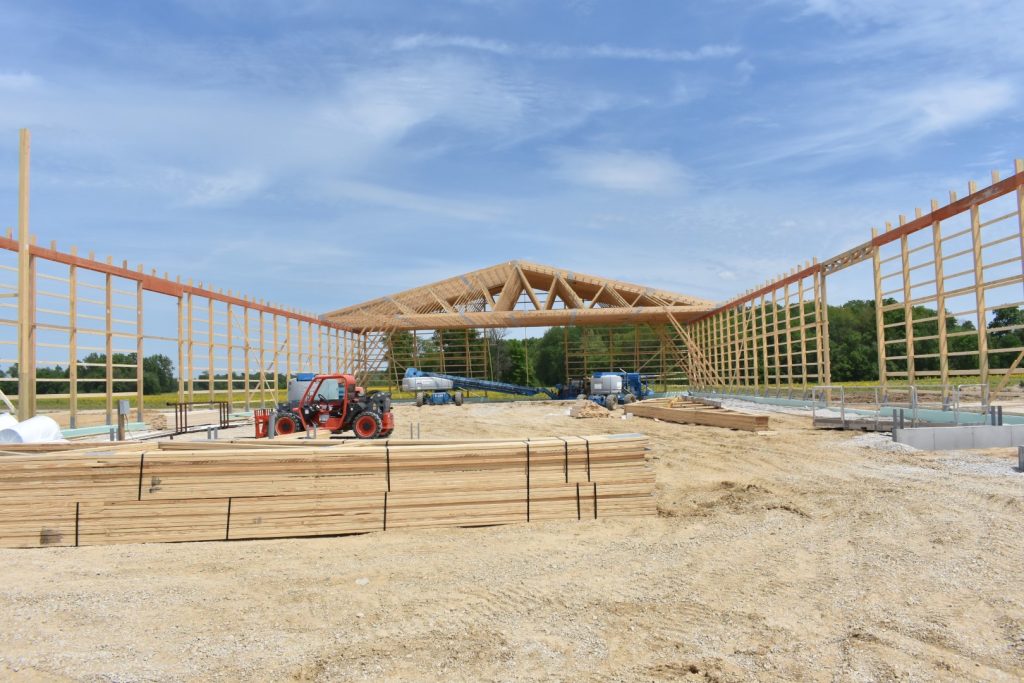 The majority of the structures they build are post-frame, though they do some traditional buildings as well. Agricultural buildings with ag panels are their most common builds; residential buildings are their second-largest market, and they do some commercial and equestrian structures, too.
"Shouses are very popular," Wagler said. "Lots of people don't know what they want or they don't have money for their dream house, so they build a barndominium in the meantime. It's the new starter home."
The company has faced the same challenges other companies have in the last few years. Coil supplies were tight, but that seems to have come around. Workers were hard to find. Now, however, those positions that sat open for a while are full.
Through the years, the company has had a lot to be proud of. In 1993, Glenn Graber received the Indiana Entrepreneur of the Year Award. In 2006 a new truss manufacturing facility was added, followed by a trim manufacturing building in 2007.
A state-of-the-art headquarters including offices, showrooms, and the hardware store was completed, also. More meaningfully, the company has developed a loyal following. They have now built about 10,000 post-frame buildings since 1984, and this year they celebrate their 50th anniversary.
Wagler says that things have gone well because they are a Christian-based company and people can see that they are honest. They don't take shortcuts and they produce stuff that lasts.
As for the future, Chad Wilson, Graber's son-in-law, is at the helm and he wants to continue the legacy of being a company people are glad to do business with. FBN
www.graberpost.com