Multi-purpose building includes space dedicated to family gatherings 
This Blunier Builders post-frame building serves multiple uses for the new owner. One section of the building, equipped with a large overhead door, is used for additional vehicle storage. The same section also serves as a basketball court for year-round use. 
The remaining portion of the building consists of a kitchen, living room, and bathroom area used for entertaining during family gatherings in the cold months, and pool parties on the hot summer days.
Above the living area is a loft that overlooks the basketball court below. The loft is occupied by shuffle board, ping-pong, and foosball tables in addition to a seating area.
The gable porch that is supported by custom cedar trusses and cedar columns proved to be a unique and challenging feature to build.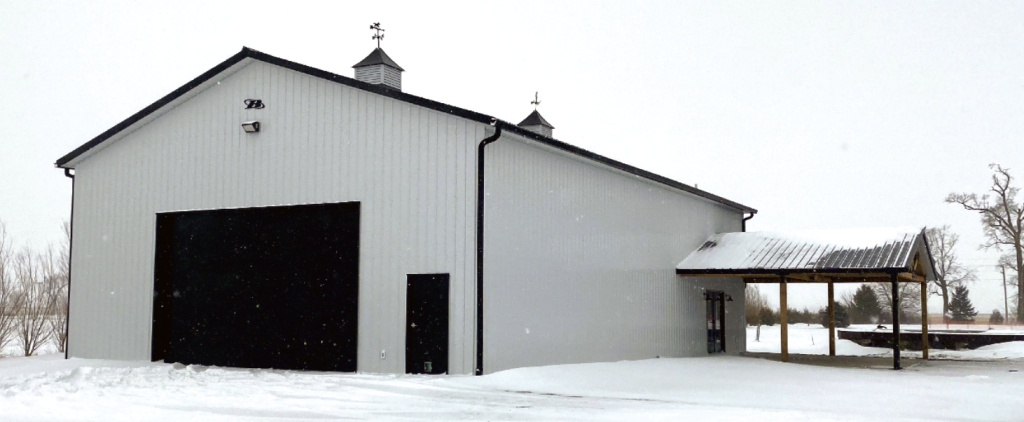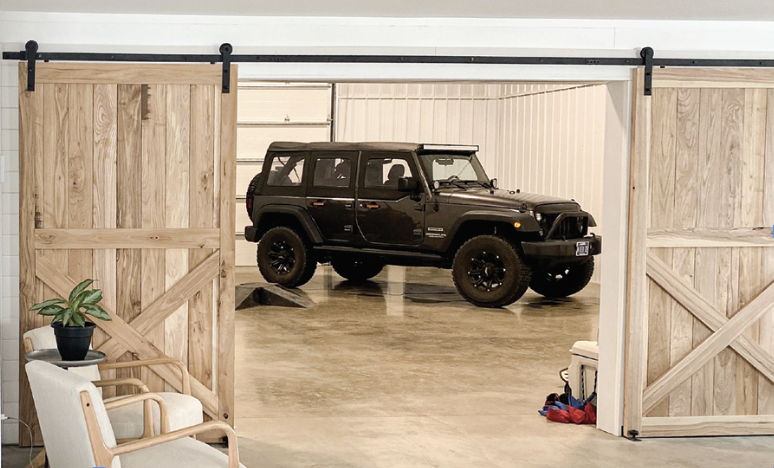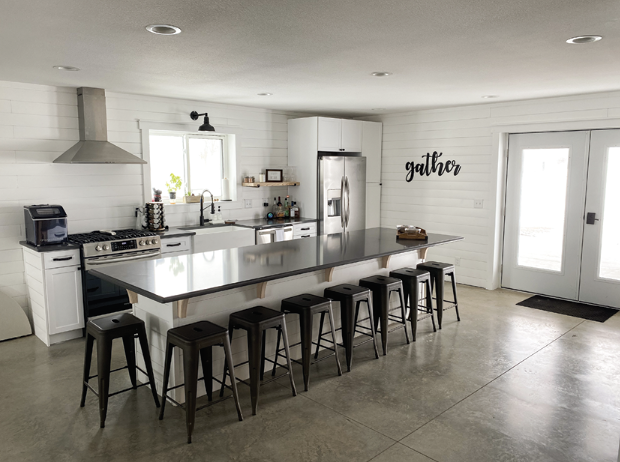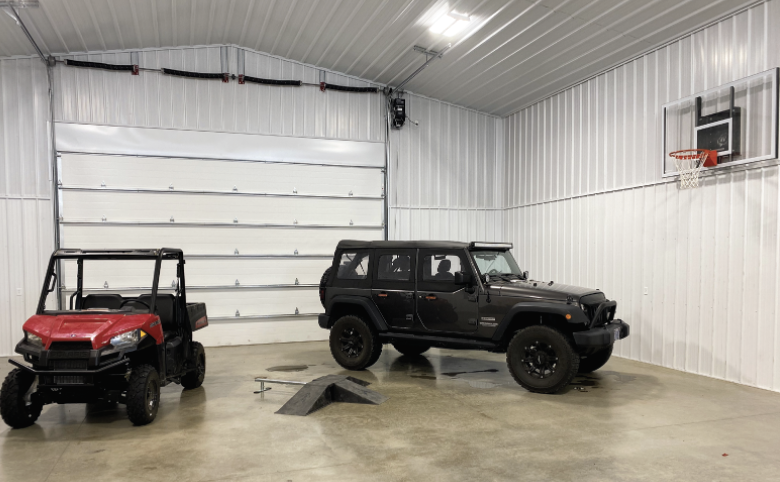 Project Details
Builder:
Blunier Builders, Inc., Eureka, Illinois
Building Size: 40' x 64' x 16'
Doors: Plyco Corporation 20 Series
Foundation: 4' deep concrete pier with stainless steel post brackets by Blunier Builders
Posts: Blunier Builders 3-ply 2×6 SYP
Roof Panels: McElroy Metal Kynar
Max-Rib Ultra Steel
Wall Panels: McElroy Metal Kynar
Max-Rib Ultra Steel
Insulation: 6" (R-19) batt
Trusses: Scissor trusses from Central Illinois Truss
Ventilation: McElroy Metal vented ridge and vented eaves
Windows: A.J. Manufacturing Harmony Series Vinyl Framed Windows
Additional Details: Plyco Corporation cupola and weathervane; Blunier Builders custom cedar porch trusses