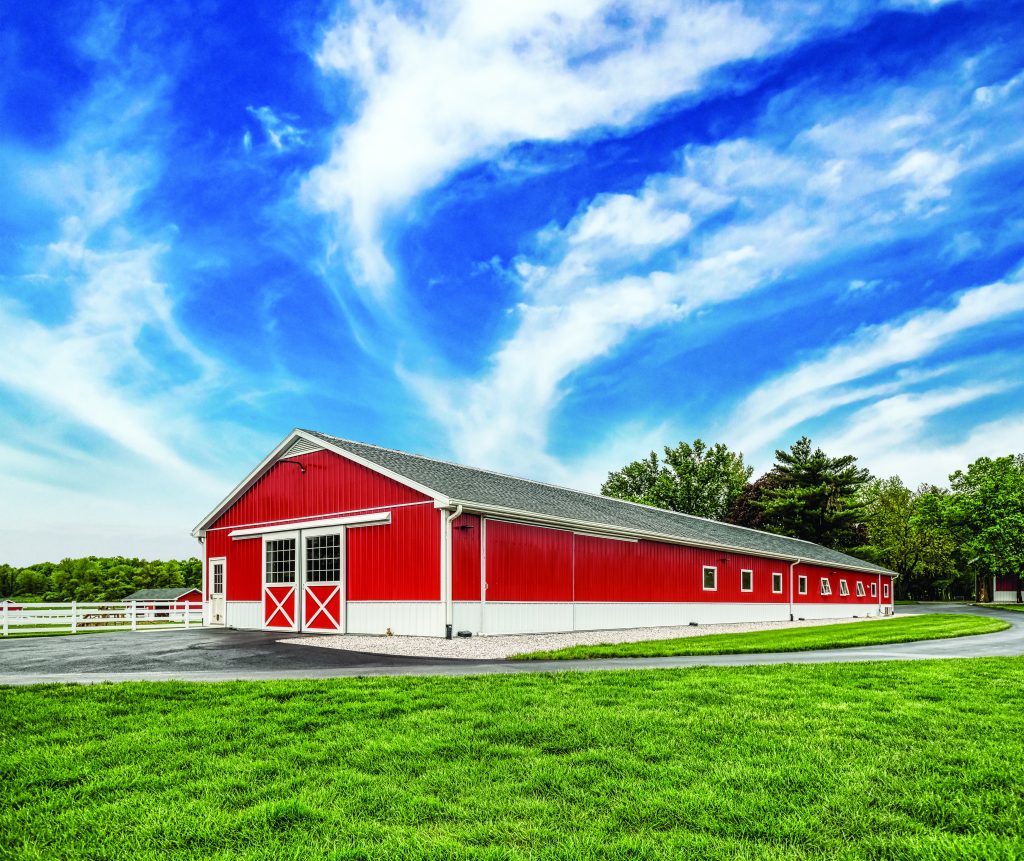 Ranch
Rural Pennsylvania, is the setting for this showcase. Former State Senator M. Harvey Taylor's 1900s hunting cabin is a working ranch with several outbuildings, an indoor riding arena, and horse stalls that were built with A.B. Martin supplies. Sen. Taylor served as a Republican member of the Pennsylvania Senate for the 15th district from 1941 to 1964.
The color theme is bold. The buildings feature ABM Panels in Scarlet Red and Bright White. The skylights on the shingle roof are a unique and practical feature.
To roof the cabin and garage built on the site of Sen. Taylor's hunting cabin, the owners chose the Textured Colonial Red ABSeam Panel.