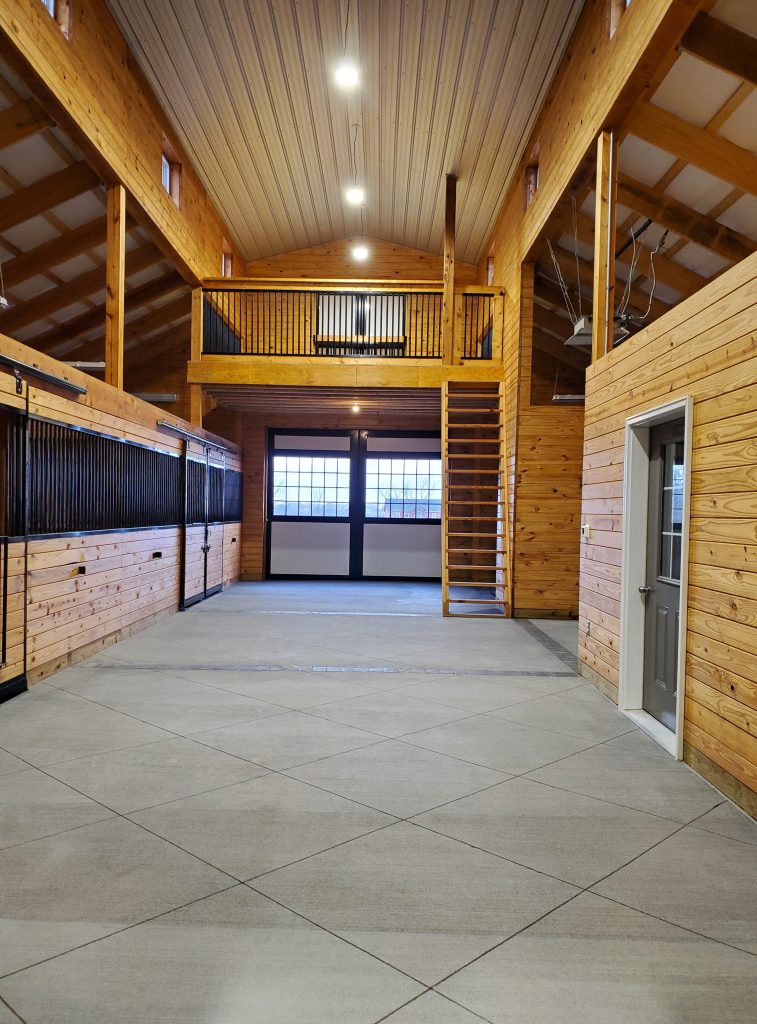 Farm/Barn
This stunner is a 5,000-square-foot stall barn in Missouri. The owners wanted housing for their horses and shop space suitable for their small farm operation. After listening to the customer and determining their needs, Farm and Home Structures designed a shop and barn combination to serve this purpose.
The barn features a raised center section with a 16′ center aisle and 12′ lean-tos on both sides, four 12′ by 12′ stalls, a 12′ by 12′ wash bay, and a 16′ by 12' tack room. There is also a 16′ by 16′ loft with ship ladder stairs. The alleyway, wash bay, and tack room feature a 4″ thick concrete floor with diamond pattern saw cuts and a brick inlay pattern.
Exterior features include four Dutch doors, a 12′ by 10′ sliding door with windows, and a 6′ by 7′ hay loft sliding door. Cupolas were furnished with glass sides, an LED light, and pure copper weathervanes.