PAC-CLAD | Petersen
PAC-CLAD coil from Petersen is available in multiple gauges of steel and aluminum and in multiple widths. PAC-CLAD coil is available in 46 Kynar-based Fluropon colors as well as 16 wood grain finishes, and all come with a 30-year finish warranty. Unpainted coil also is available, as well as custom color matching. Standard coil width is 48", which can be slit to customized widths. Availability varies by location.
800-722-2523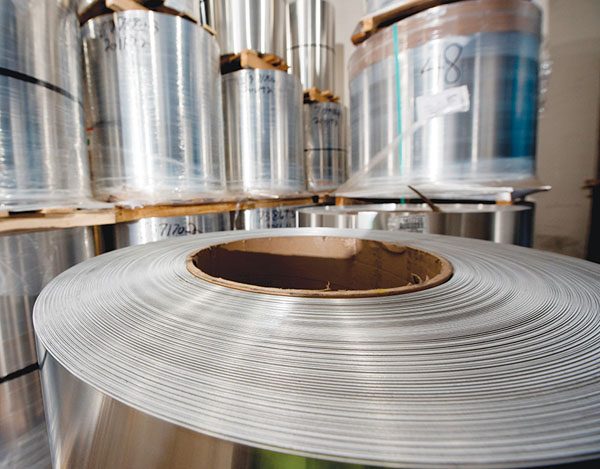 Ridgeline Safety Systems
The new Ridgeline anchor is designed to be an easy, inexpensive way to add permanent tie-off points to any roofing/ building project. These are attached to the roof deck immediately after the original ridge cap is removed in a re-roof application or while the truss is still on the ground in a new construction scenario. The anchor stays on the roof for the life of the structure and provides a tie-off point while working, as well as for any future repair or maintenance. The ridge cap screws down over the anchor, leaving only the ends of the tabs protruding, which all but disappear when looking from the ground. We offer these for a variety of construction types including the retrofit, 2' on center trusses with sheeting, 1.5" purlins, 3.5" purlins, stone-coated shingles, asphalt shingles, mono slope, end wall and custom options. 
309-923-7321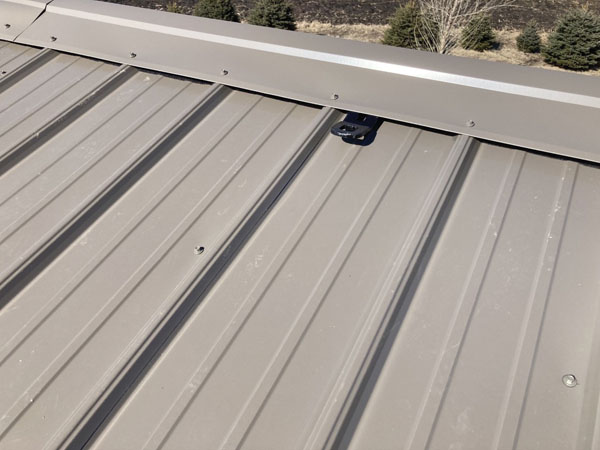 AppliCad USA Inc.
AppliCad has developed software for simplified roof modeling in 3D that results in comprehensive cladding material and labor take-off, client proposals and job planning. The software creates complete material lists, cutting lists, workshop details, supplier orders, and a labor summary at the click of a mouse button. With 25+ years experience and software in 148 countries, AppliCad knows how to do estimates for metal roofing and wall cladding, including all associated trim and accessory items.
561-748-0545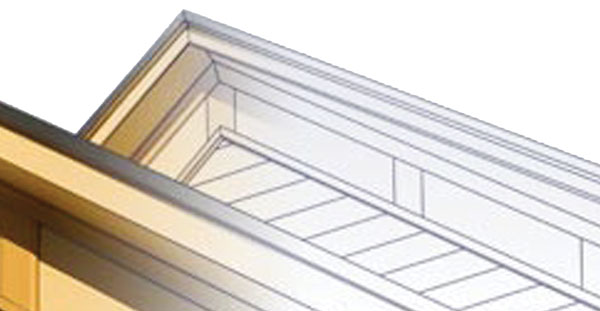 IdeaRoom Inc.
Your customers deserve a world-class buying experience. You deserve a thriving online business. Step up your game with 3D sales tools that produce higher conversion rates, reduced sales costs and higher average sales prices. Solutions for the shed, carport and building industries.
208-954-8570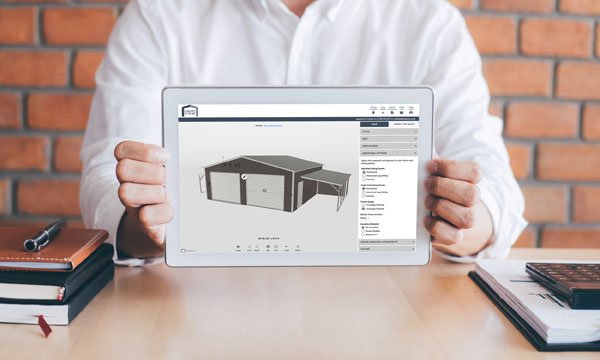 GSSI Sealants Inc.
GSSI manufactures premier elastomeric butyl rubber sealant tapes. We have been producing tapes for a wide range of industries and applications for more than 30 years. Our MB-10A is a premier elastomeric butyl rubber sealant designed to meet the critical requirements of metal building applications.
832-778-6400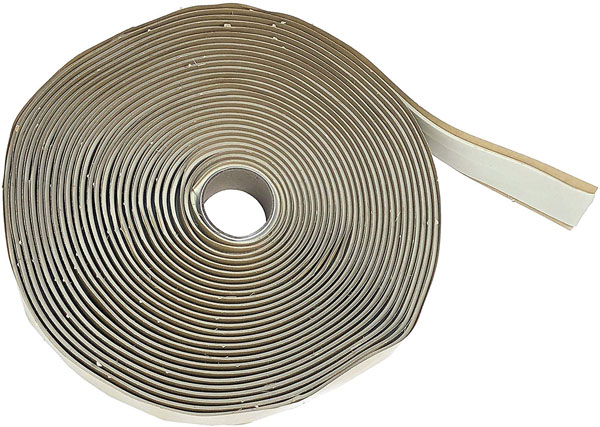 Johnson Bros. Roll Forming Co.
Manufacturer of roll formed metal products in all metals: U-channels, C-channels, hat channels, box & strut channels, angles, zees, mouldings, profiles, tracks, slides, purlins, louvers, slats, strips, panels, framing, rings, rims, ring clamps, & tubing in: open seam, lock seam, split seam, in special shapes. 20+ lines. Inline fabrications: holes, slots, end fabricating, cut-to-length, notching, cutouts, shear forms, miters, deburring, ring bending, sweeps, embossing, perforating, tabs. 2,000ft-5,000ft minimums.
708-449-7050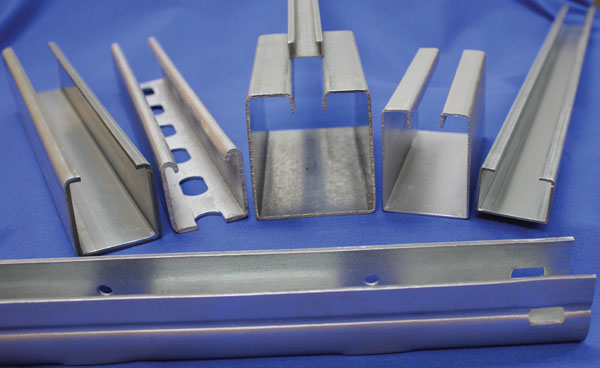 RoofHugger
Roof Huggers are 10' long, tested, high strength, structurally correct, 16 gauge, 0.060" min., G-90, 50 KSI, "Z" shaped sub-purlins, specifically notched to let the ribs of any existing metal panel pass through the vertical leg of the "Z". This unique retrofit system allows any new metal roof to be installed over an existing metal roof without its removal, saving time and money, and allowing for thermal upgrading of the existing building.
800-771-1711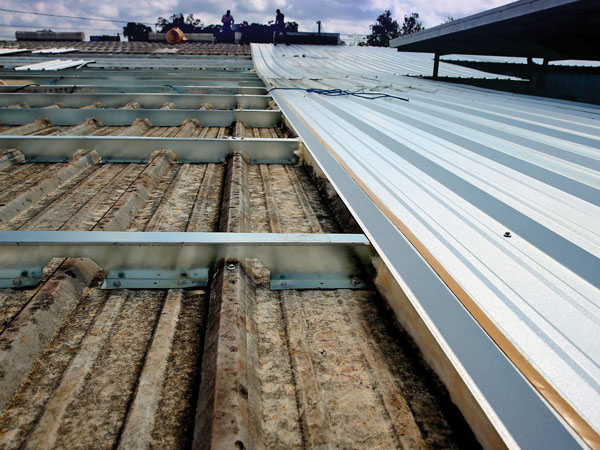 AkzoNobel
Beyond Performance. It is what makes us different. Built on over 200 years of experience. Whatever we do, we achieve the highest standards. Creating products of tested, proven and enduring quality. Working in partnership to best serve our customers. Delivering genuine added value. Protecting reputations as much as surfaces. Simply being trusted to do all this, and more, like nobody else can. Quality, Service, Trusted Partner. AkzoNobel Coil and Extrusion Coatings.
614-294-3361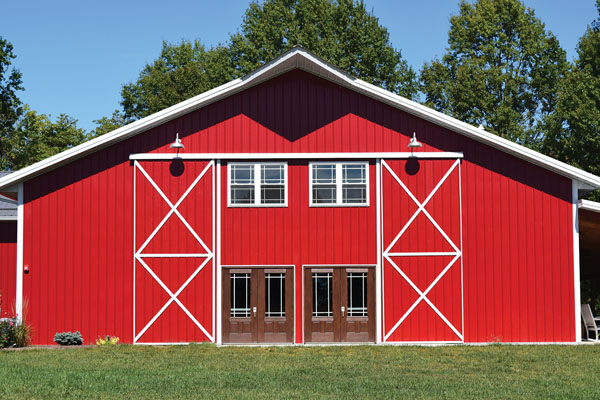 Palram Americas
Palram continues to expand its SUNSKY Polycarbonate Panel line, allowing builders to offer more daylighting and side lighting options to their customers. With Palram's proprietary MetalMatch Technology, Palram can match virtually any corrugated metal panel profile available, with minimal order requirements. Palram also offers a complete line of AG-TUF and DURACLAD PVC liner panels for interior use.
800-999-9459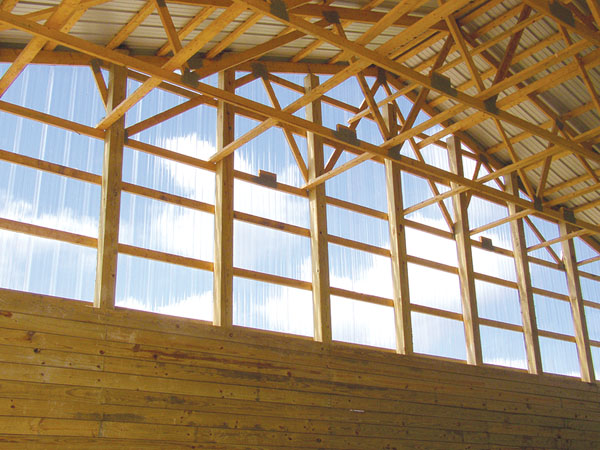 PPG Commercial Coatings
For nearly 140 years, PPG has built a strong reputation as a global coatings leader. Our AQUACRON® 200 semi-transparent urethane and Aquacron 100 solid-color coatings deliver excellent exterior protection and exceptional color retention in a variety of pre-mixed colors or over 1,800 PPG THE VOICE OF COLOR® custom hues. PPG delivers more than world-class coatings. Unlike many shed and barn coatings manufacturers, we provide world-class technical support, on-site application training and color matching services.
866-774-8783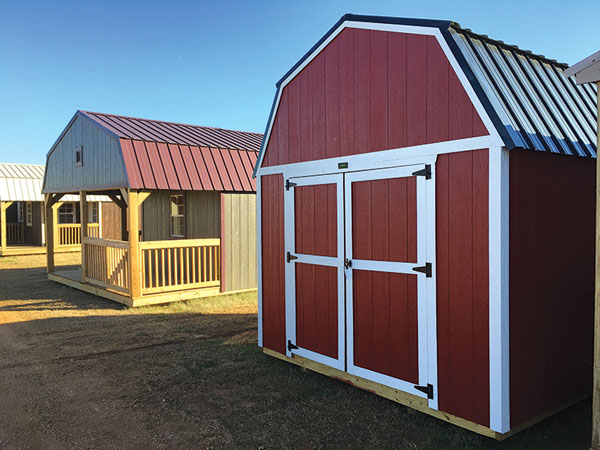 NC Automation
Are you tired of shuffling papers around and trying to keep track of orders and inventory? QB Metal Shop can increase your efficiency while reducing errors. Schedule and manage production and delivery with ease. Integration with shop equipment eliminates the need to enter data twice. Easy pricing tools make price changes a breeze. Demonstrations available so you can see how QB Metal Shop can save you time and money.
419-631-7669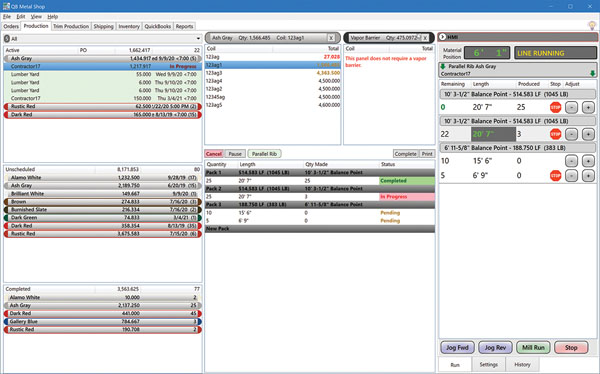 DayStar Systems
DAYSTAR™ Natural Lighting Systems provide brilliant, even illumination with extended daylight hours. DayStar collects and disperses more natural light resulting in superior illumination without glare, extreme temperatures, and shadows or direct sunlight. DayStar's insulated curb, light shaft and lens provide 40-50% better thermal value than conventional skylight designs. That means you'll lose less heat in winter, and gain less heat in summer, reducing the burden on your heating and air conditioning systems. Contractors save installation time with DayStar's Complete System which includes all the components needed for installation. Plus, contractor and building owners can have peace of mind that comes with an engineered curb designed for leak free installation for the life of the roof.
866-7DAYSTAR (732-9782)