MWI Components (Metal Works, Inc), is a post-frame industry leader that strives to provide specialized metal products for customers. They pride themselves on delivering quality, cost-competitive products coupled with the shortest lead-time and best customer service in the industry. 
The one-stop shop, located in Spencer, IA, was originally founded in 1985 working in a dirt-floor, metal shed. Today, MWI manufactures and distributes a wide variety of products including: Arcadian Sliding Doors, Bale Doors, Box Girts, Cupolas, Door Rail, Dutch Doors, Foil Insulation, Hardware & Accessories, Horse Stalls, Polycarbonate & PVC, Ridg-Vents®, Round and Square Track, Soffit & Trim Systems, the Ultra-X, Uni-Seal®, Uni-Vent®, and Weathervanes. The company sells across the U.S. and into Canada, and larger volume customers receive weekly deliveries via MWI's truck routes into 20+ states. So how did this company develop from dirt to dynamic leader? Let's find out. 
Growing with the Industry
Over the years, one constant has remained true, MWI Components values solutions that make building on the job-site easier. But MWI did not actually start as "MWI Components." Bruce Nystrom founded Metal Works, Inc. in its humble beginnings after purchasing the ridge ventilator business from his previous employer. For years, the company produced ridge vents and cupolas. 
Meanwhile, in 1990, Metal Works, Inc. relocated (remaining in Spencer, IA) to its first official manufacturing facility. Ben Nystrom, Bruce Nystrom's son and the current Co-CEO | Sales & Marketing, came back to work full-time in 1997 as the Warehouse & Territory Manager. And in 1998, the marketing/distribution division was added, known as MWI Components. Around this time, the demand for different colors began to boom. MWI went from offering a couple colors to about 20, and today they match numerous metal manufacturers with over 100 color options.
Along with the industry's desire for more color was the need for more components. Thus, in 2000, MWI Components added foil insulation, polycarbonate, soffit and trim. But that certainly wasn't the end to the additions. In 2006, the growing industry leader purchased slide door track & accessories division from a hardware company. This enabled MWI to offer a complete selection of American-made round and square track, hardware essentials, and slide frame. The additions continued as Phil Ramstack, current Co-CEO | Operations, joined the team as the Controller in 2007.
The Dynamic Duo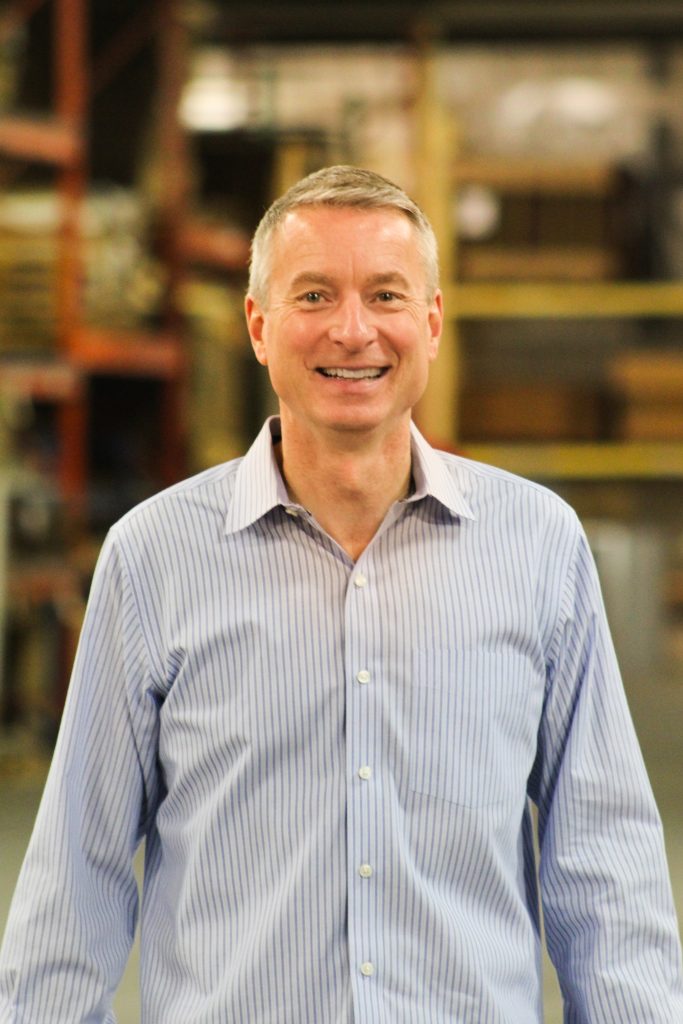 After surviving and thriving through facility expansions, product additions and the 2008 recession, the internal leaders had confidence in the company's long-term success. With confidence in Ramstack's ability to perceive challenges as opportunities, Nystrom approached Ramstack about purchasing the company together from Nystrom's dad in 2011.
If people still use the term kismet, then this duo is just that. With Nystrom's sales history, Ramstack's financial background and a shared vision, the team complemented one another perfectly. The two worked together in 2013 as they merged the separate companies of Metal Works, Inc. and MWI Components into what is now recognized as MWI Components. One team—one mission.
The Company Ethos
MWI is built on four fundamental drivers: excellent customer service, short lead times, cost competitive products and quality components. "These are the targets we want our team focused on every day," Nystrom asserted.
"When people hear, 'excellent customer service,' they probably envision productive phone calls. This is one construct of a much larger fabrication. At MWI, excellent customer service may start at order entry/the phones, but its more than that. It's how we load a pallet. It's evaluating new products to add to the portfolio. It's collaborating on marketing opportunities. It's how we build every component. That's MWI customer service," Nystrom said.
The company focuses on quality over quantity, embracing the idea that employees shouldn't send anything out if they wouldn't use it on their own house. They are empowered to stop the production line if necessary.
Management believes that business is about relationships rather than transactions. Healthy competition is a good thing as it helps to grow the industry, and everyone wins. "The pie can always get bigger," Ramstack said. "It's not all about our piece getting bigger and theirs getting smaller. The best thing we can do is grow the industry – commercial and residential – not just agricultural."
On the Horizon
In the next year MWI plans on releasing new components that will once again show them to be a solutions provider. However, products are not the only change in store for 2023. Further company expansion is in the cards, with 9 acres available to build. This is on top of a 40,000 square foot expansion from a few years back.
"We would like to thank our MWI enthusiasts for their support as we continue producing quality products to assist builders and bring post-frame visions to life. However, we would be remiss if we did not show overwhelming appreciation to each and every one of our team members for their undoubtable dedication to MWI Components and our customers. With gratitude, we acknowledge the past, give honor to the gift of today, and grow together into the future," the dynamic duo expressed.
The MWI Components team looks forward to what the future brings as they continue to uphold the values of a respected, post-frame industry leader. FBN