By Courtney Glover
Suburban Buildings started from scratch in San Antonio, Texas, in July of 2021. The company focuses on high-quality custom outbuildings: hobby shops, garages, horse barns, and guest houses (known in Texas as Casitas). 
Barndos, short for barndominium, have also become a new fascination among clients. Josh Nowlin, the president of Suburban Buildings, specifically enjoys creating shops for consumers. People use these shops for classic cars, storage, tools, entertainment space, and more. Nowlin says they are fun to build and unique per client.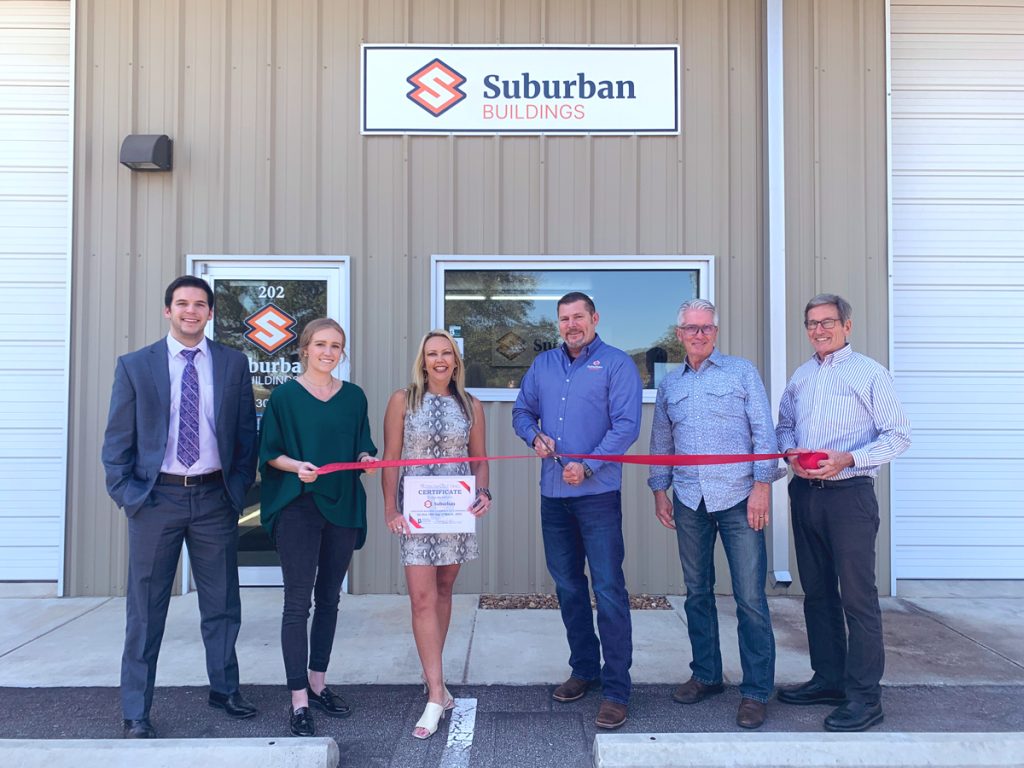 A Passion for Post Frame
Nowlin grew up in central Illinois. In his early '20s, he took a job building post-frame buildings and found his passion. Over the next decade, he learned the ins and outs on how to build. Moving on, he joined McElroy Metals' sales department. Though enjoying his time within the company, Nowlin wanted to get back into the post-frame industry. He went on to work with Quality Structures in Richmond, Kansas, as upper management for the next 10 years. There, he was voted onto the board of the National Frame Building Association.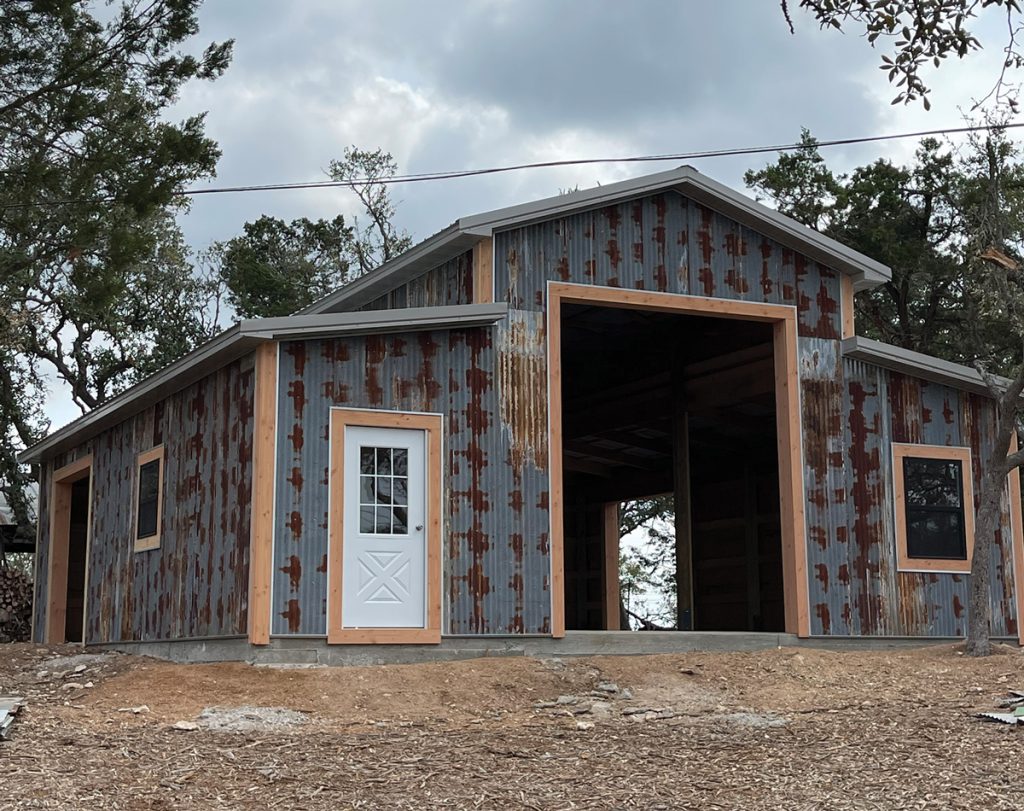 Suburban Buildings is Born
In July of 2021, Nowlin started Suburban Buildings in San Antonio, Texas, selling and constructing buildings for clients. Nowlin believes that Suburban Buildings is set apart from its competitors due to its focus on high-end customer experiences and quality products. As its website states, "We make sure that every building meets or even exceeds local codes and only use the best products available from our manufacturer partners." Their customer satisfaction appears evident based on their five-star reviews on the Better Business Bureau website.
The Suburban Buildings' website also offers software that lets consumers generate 3D models, save the images, and submit specifications directly to the customer support staff. Nowlin's staff will then generate a proposal for the client quickly and accurately.
After putting together a high-quality package for the consumer, the company creates their post frame building(s). Nowlin states that many issues within the field can come from miscommunication. To avoid these, and other common issues that other companies may experience, he puts high focus on this area.
Biggest Challenges
Nowlin said the company's biggest challenge was relocating to an area that was unfamiliar. Establishing relationships in a new area with new contractors can be difficult and potentially intimidating. Having come from the Midwest, the company had to learn about the different foundation systems in Texas versus what they were accustomed to. To conquer these challenges, Nowlin immersed himself in the area. He made phone calls and worked diligently to put himself out there to make connections.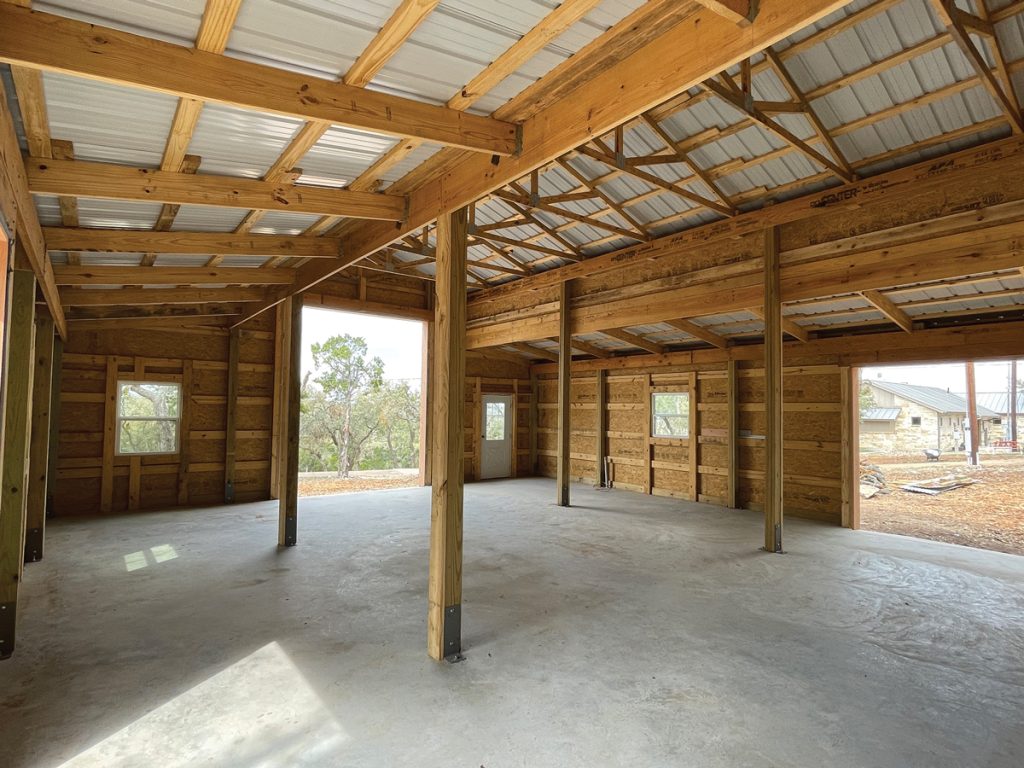 Nowlin's Advice
When asked what three keys to good business are, Nowlin responded based on his experience.
1) "Nurture your relationships with product suppliers," he suggested. This is how you keep high quality parts at an affordable rate.
2) "Take good care of your employees," he added, because they are working hard to keep the company standard where it is at.
3) "Be profitable, don't sell on price. There are many pole barn guys out there just putting up non-engineered buildings with inferior cheap products."
It is more important to offer affordable, high-quality parts than it is to offer the cheapest, low-quality parts.
Nowlin feels that the post-frame industry as a whole is full of great people. He believes that they should all share their knowledge and work together to continue to grow the industry and believes that there is a lot of room and opportunity for post frame to grow.
Nowlin suggests that industry professionals should get involved, attend the trade shows, and be involved in the associations within the industry. 
Suburban Buildings Business Plan
Suburban Buildings wishes to focus on controlled organic growth. They want to continue to always focus on the customer's experience, while providing them with a great product. Nowlin states that he does not want to force the company to grow too fast and put the customer experience at risk, "If I can't do it right, I don't want to do it at all," he said.
In fact, he considers this to be one of the company's business philosophies. The other is to focus on a good quality product. If something is not right, they'll fix it and will never leave the customer with a bad product or experience.
Currently, the business focuses on a residential customer base within the South Texas region. As 2022 was the business's first year of selling and building, Nowlin feels that they did very well. Their goal is to always strive to take advantage of partnerships with suppliers and make sure to get great products at a competitive price. They are looking forward to growth within the next year and hope to expand the business to North Austin, Texas, and reach further clientele by 2025. Nowlin states that he is happy where he is and would not have done anything differently.