Simpson Strong-Tie has announced it now offers its LSSR rafter hanger in 2x lumber sizes that can install with both miter-cut and square-cut joists for plated truss. The design is patent pending.
The three new models — LSSR26Z, LSSR28Z and LSSR210Z — feature a ZMAX finish for extra
corrosion protection and respectively accommodate 2×6, 2×8, and 2×10 lumber.
Like the original LSSR models, these new sizes are field-adjustable for skews up to 45° and feature an innovative hinged swivel seat that adjusts up to a 45° slope. Plus, LSSR hangers can be installed after all of the rafters have been tacked into place, boosting contractor versatility, productivity, and efficiency on the jobsite.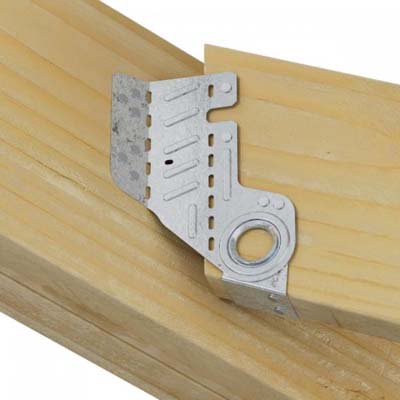 All LSSR models, including these new 2x sizes, are tested and code listed in IAPMO ER-280. The new models fully replace 2x LSU/LSSU sizes.
www.strongtie.com