The Frame Building Expo took place at the Gaylord Opryland Resort in Nashville, Tennessee, from January 18-20. Although before the show opened the pandemic had many questions hanging in the air, more than 120 exhibitors greeted attendees over the course of the three-day event. Exhibitors offered everything from cupolas to FootingPad foundation plates, metalworking equipment to fasteners. Whatever component or detail builders were on the hunt for, there's a good chance they found it in Nashville.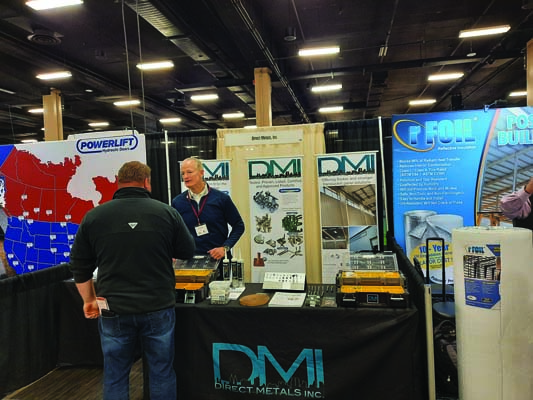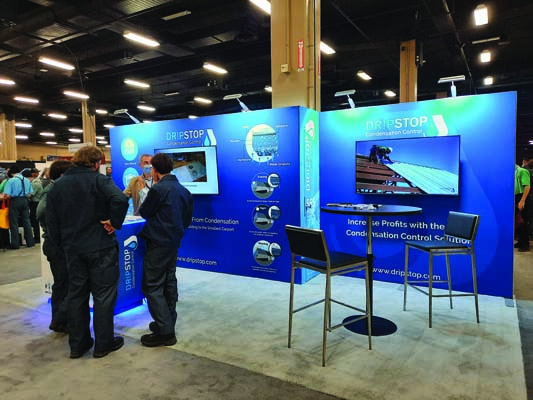 It was a pleasure seeing familiar faces of representatives from suppliers and manufacturers you've come to know and trust: DripStop, MWI Components, Plyco Corp., Direct Metals and so many more.
There were new companies, too. We met up with the founders of Wildcat, LLC, a new fastener company. Co-founder Lane Morrison said they hand-assembled 500 (really cool) sample boxes to prepare for the show. It was worth it; the new entrepreneurs came away with a lot of new business connections and a lot of ideas.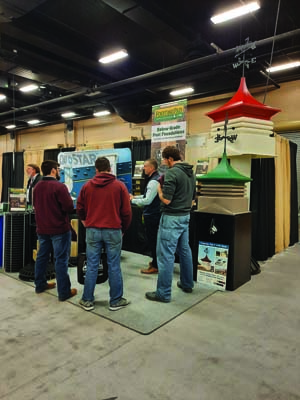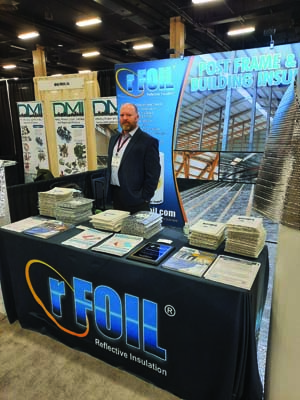 Metal Wholesale LLC is another new company that exhibited at the Expo. The company supplies lumberyards throughout the Midwest with fasteners, accessories, sealants, ridge vents, pipe flashings, trims and panels.
In speaking with exhibitors, many had the same concerns about the upcoming year in the construction industry: supply chain issues, labor shortages and rising costs — all of which push the importance of providing outstanding customer service to an even higher level.
At the end of the show it was obvious exhibitors were ready to pack it in. Though exhausted, they appeared pleased and satisfied that showing up and taking the gamble paid off.
Polled after the show closed, some of the exhibitors shared their Expo experiences. Matt Greiner, owner and COO of Greiner Buildings, said, "It was an amazing experience. Nashville certainly didn't disappoint. I have not reviewed the actual stats from an NFBA perspective, but I have to believe it was a good show all around.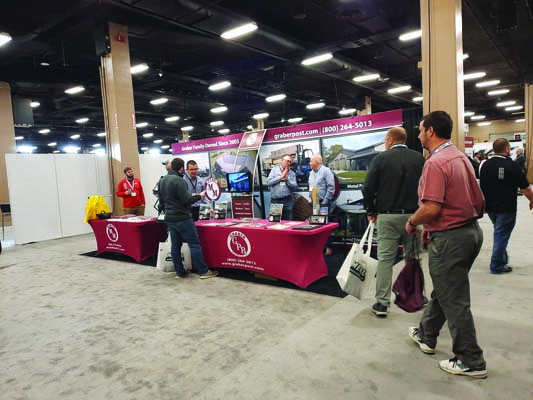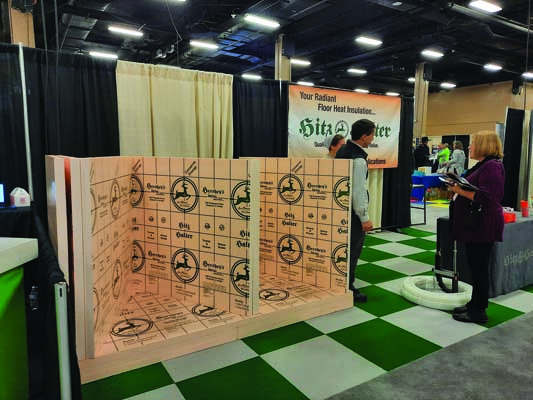 "For me," he continued, "winning several awards, including the Bernon G. Perkins award, and playing live music in front of a healthy crowd of industry peers, it was certainly a magical experience."
The H.B. Fuller booth demonstrated expanding composite urethane foam, an alternative to using concrete for setting posts. They reported: "We were very impressed with the turnout at the NFBA Expo this year. Fast 2K™ was displayed among high-quality industry vendors and attendees. There was much traffic at our demos and we look forward to exhibiting next year!"
Kimberly Blanton, director of marketing for Union Corrugating and Reed's Metals, said, "It was a refreshing to see how the tradeshows are starting to come back to life after COVID. Both Reed's Metals and Union Corrugating participated in the Frame Building Expo that was held in Nashville and received favorable feedback from many vendors and customers who were excited to see our products and offerings on display once again."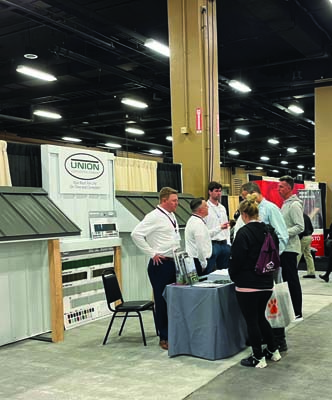 Traffic was impressive at the Union Corrugating and Reed's Metals booths. "Overall I would say this particular trade show seemed to be running at 85% capacity year over year as compared to past NFBA show," said Kimberly Blanton, director of marketing, Reed's Metals and Union Corrugating. Photo courtesy of Reed's Metals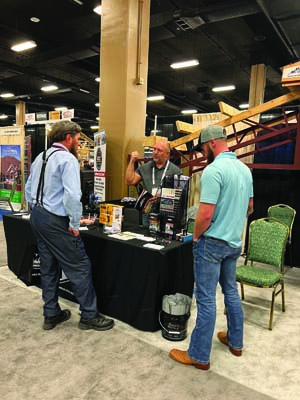 Mark Stover, President, Perma-Column, was enthusiastic about the turnout and the activity: "It was great to get out of the office and be with industry friends after two years of COVID issues.
"There was a lot of excitement about 2021 growth and 2022 is trending in the same direction," he continued. "There's still concern with volatility with building material costs and supply, along with a tight labor market – most do not expect it to get better this year. The good news is we have experience (2021) in leading and managing through these challenges. I'm looking forward to a great 2022. I hope everyone else is, too. If we collectively grow the post frame market – we succeed together!"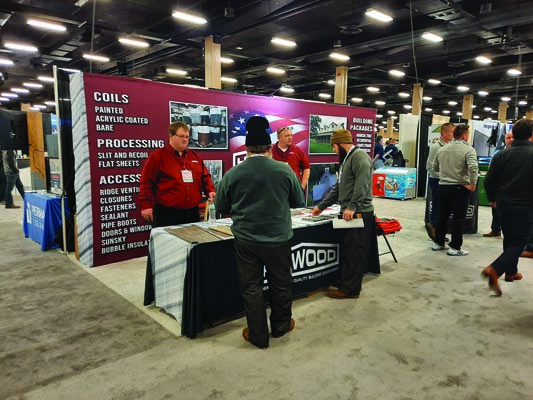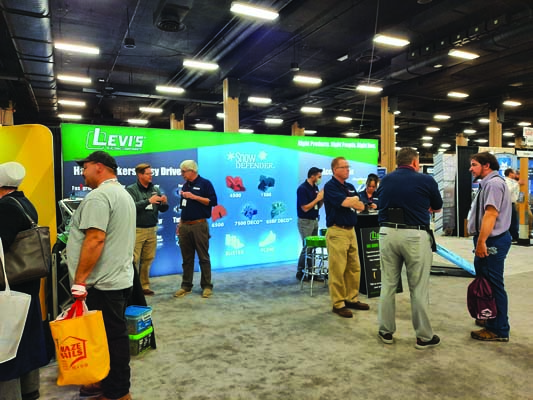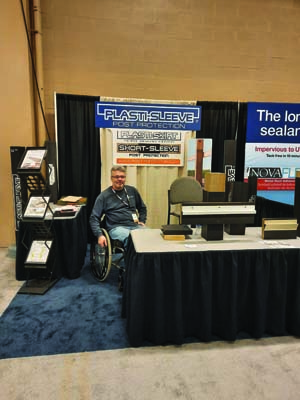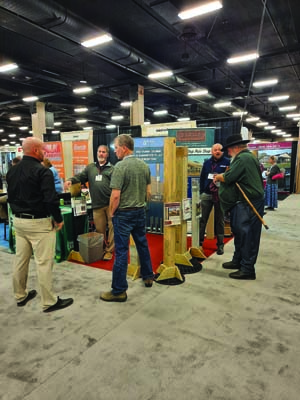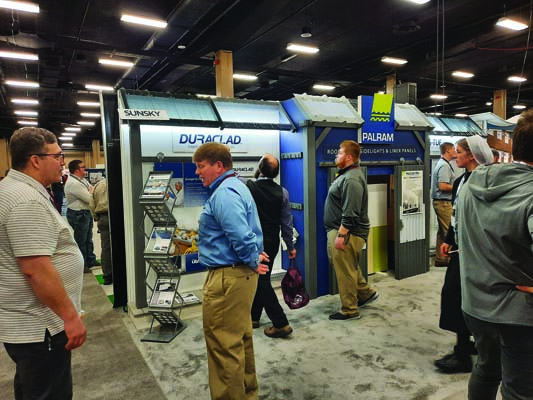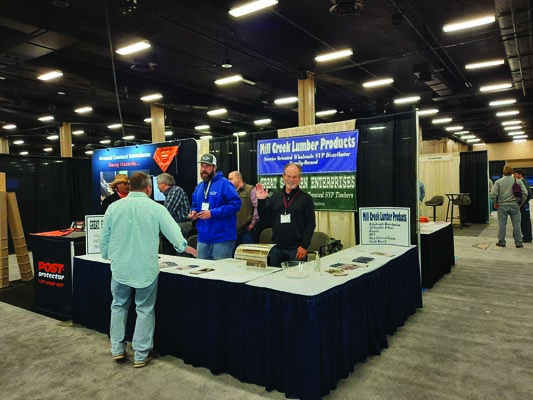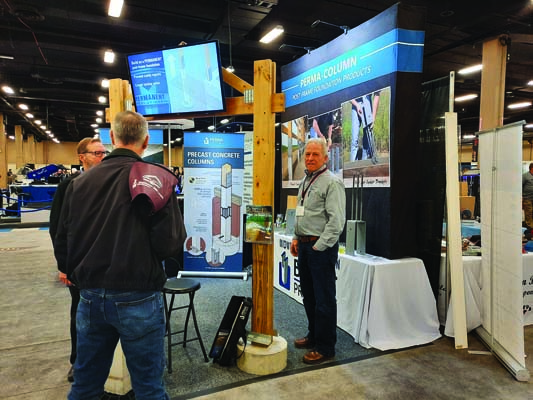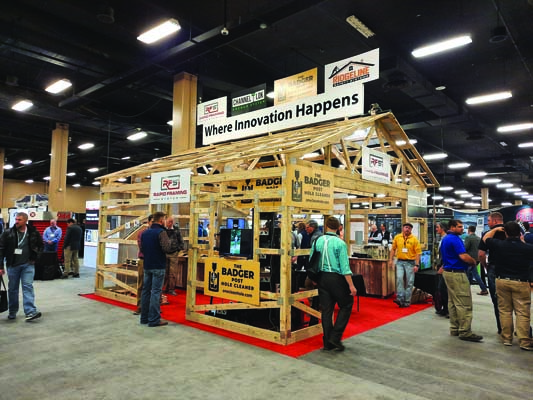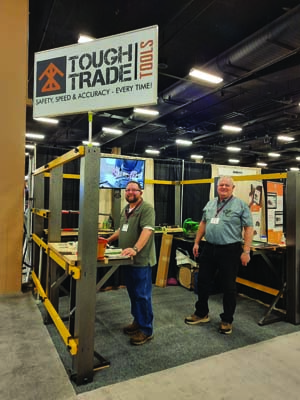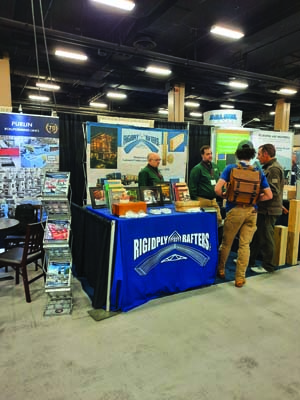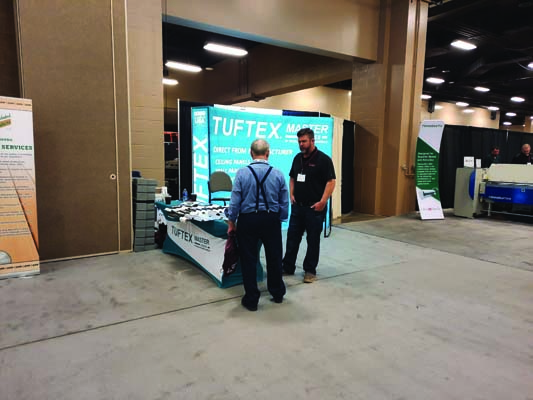 The next Frame Building Expo is scheduled for February 22-24, 2023, in Louisville, Kentucky. FBN
Editor's Note: If you'd like to share your Frame Building Expo experiences, send your comments to editor Karen Knapstein at [email protected] or to editor Anthony Brass at [email protected].
By Karen Knapstein