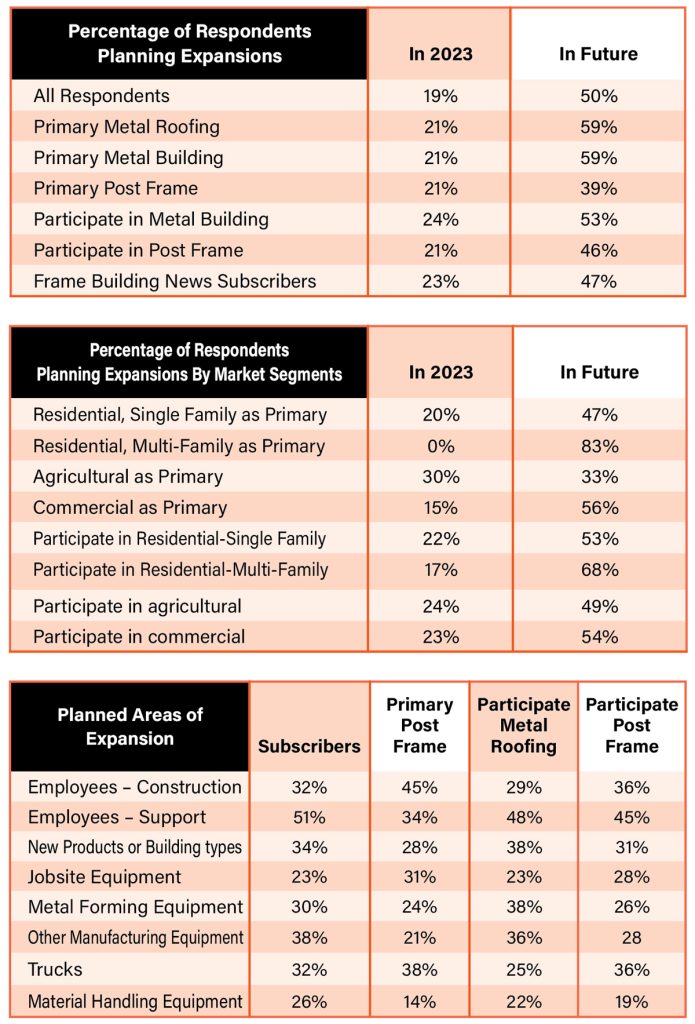 Post-frame contractors and Frame Building News subscribers are expanding on pace with the other industries we cover. The difference is many of the other segments appear to be expanding into roll forming or other market areas. Based on the areas of expansion, post frame and FN subscribers appear to be growing their core business. Primary post frame is highest in adding construction personnel, job site equipment, and trucks, all of which fit the needs of additional work crews. In support staff, metal forming equipment and manufacturing equipment, primary post frame is the lowest. This seems to indicate no expansion in office work and no increase to manufacturing.
---
If you like the CSI columns or find the information useful, help us help you. Shield Wall media sends a State of the Industry Survey in fall, and a mid-year State of the Industry Survey in Spring.  
Please visit our website and sign up for our emails to complete the survey and share it with your colleagues. A larger survey sample generates more reliable information.