by Lori McDonald, The (Seymour Indiana) Tribune
 A former Crothersville man has volunteered many hours helping the people of Ukraine build pole barn structures before Russia invaded the country Feb. 24.
Bob Malcomb is a structural engineer for homes and industrial applications. He currently lives near Hardy Lake and is a member of the Purdue Club of Jackson County [Indiana].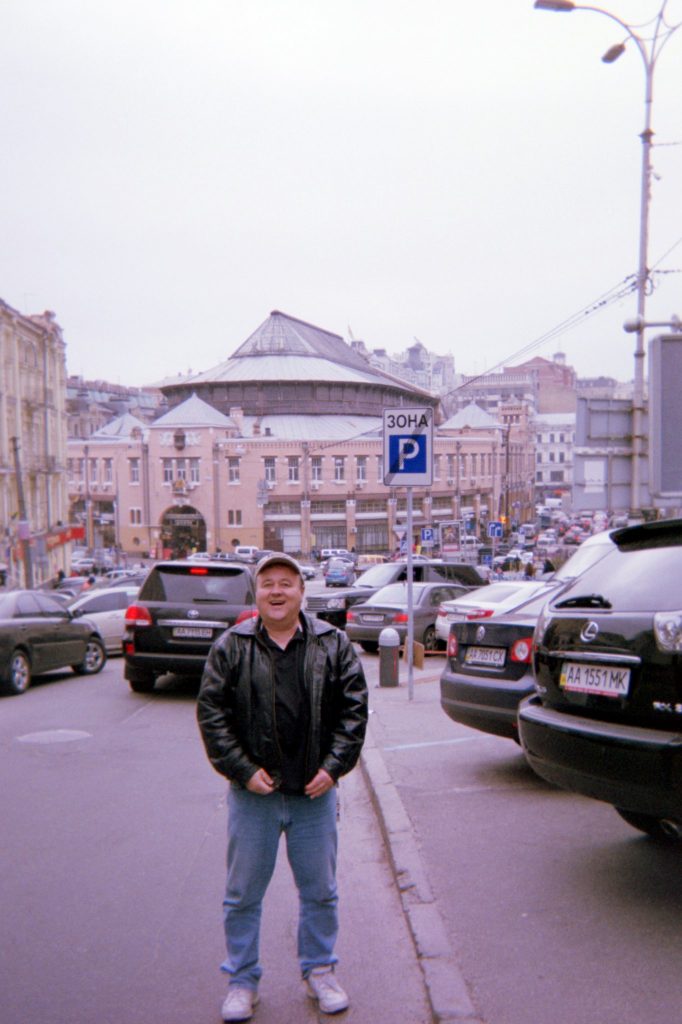 "Purdue teaches post-frame construction, which costs one-third less labor and one-third less material than traditional buildings," Malcomb said. "I knew some Russian language, so Purdue asked me to go to Ukraine to teach people how to build pole barns for low-cost churches, and each building offers soup kitchens, free coats and medicine."
The award Malcolm received in April is actually from 2021 but was delayed due to the COVID-19 pandemic.
"I will get the award on April 21. Then I need to be in Miami April 23 for the kickoff for where they are building a hospital on an island of 60,000 people off the coast of Haiti," Malcomb said in early April. "This will be a pole building, and it's amazing that after an earthquake, the beams swing back and forth, but then they stop and that's it."
Malcomb is being honored for traveling to foreign countries to design and build pole barn hospitals, churches and orphanages, and there have been 29 pole barn structures built in Ukraine so far.
He has been to Ukraine about a dozen times, visiting every year or two.
"I've been to most of the places where they are shelling and bombing — Sevastopol, Odessa and where they had the World War II conferences," he said. "I've also been around Kyiv and Enerhodar, where the nuclear power plant was shelled."
Purdue agricultural engineers are taught how to design wooden barns, and a group of Christians in Belarus asked Malcomb to help design churches.
Belarus is a former Soviet republic west of Russia, east of Poland, south of the Baltic nations of Latvia and Lithuania and north of Ukraine.
"The group did not have any money, and when I got there, they wanted to know if I would raise one or two million dollars for each of the churches," he said. "They do not have a feel for large sums of money or what Americans might have available."
He said places like Saint Basil's Cathedral in Moscow are made with marble walls and are great works of art.
"I showed the group the blueprints of pole barns and they were disappointed and asked if I wanted them to worship in chicken sheds," Malcomb said. "I had a book of beautiful churches in the United States made from post-frame construction and explained I could get two or three churches in the U.S. to give $2,000 each and it would be enough."
He said the group liked the sound of receiving a free church.
"The trips were paid for by designing churches and barndominiums here in Indiana," he said. "I work with a small group of volunteers making hospitals in Haiti, Mexico, Mauritania and Central Africa."
Malcomb said Ukraine is a farm country with rich black soil, and many of the people there are farmers and love God.
"There are amazing people all over the world," he said. FBN